When you're a Canucks fan living abroad, you have to be creative.
A born and raised Vancouverite living wherever my backpack seems to take me; I'm currently teaching English to kindergarten kids in Korea. I live in the city of Seohyeon, in an area south of Seoul known as Bundang in the Gyeonggi province of South Korea. It's wonderful here. I love it. But what I don't love is being away from Vancouver when hockey is in town.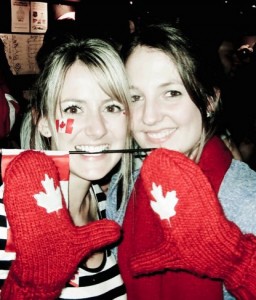 (I missed the Olympics when they were in Vancouver. My hometown. Sure, the excitement was intense; the party, spectacular. Even in Korea, the following was huge and the experience between the hours of 4 and 8am watching the Gold Medal Hockey Game was something I will never forget. But still, I missed the Olympics.)
It's a challenge being a displaced hockey fan, as many of you probably know. As a Canucks fan living abroad, you really have to be resourceful. You have to get creative. You have to find ways to enjoy the games when puck drop is at 9am your time and you have to go to work. You have to find ways to watch the games and you have to create for yourself a sense of community, of belonging.
So, since the start of the 2011 Stanley Cup Playoffs, my kindergarten class has slowly, game after game, turned into a tightly-knit, proud and knowledgeable little Canucks army, more enthusiastic and excited about hockey and Canadian culture than, I'm sure, any other natives of this entire country.
They can tell you about Kesler; they know about Linden & Bure (yes, I taught them of the Greats, too). When Mr. Luongo makes a great save, they break into a unified "Louuuuuuuuuu" that reverberates off the walls of the classroom and down the hall to the Korean teacher's room.
There is no ice hockey in Korea. And yet, in a tiny, brightly lit classroom somewhere in the middle of the Gyeonggi province, you can hear the ardent cheers of 14 little Korean children chanting, "Go Canucks Go!"
These kids are the salt of the earth. And they've stood with me through Chicago, Nashville, San Jose… they'll have to cheer against Boston without me, though. Because as luck would have it, I have the opportunity to fly back to Vancouver at this most epic of times. So it's a good thing I've made Canucks fans out of some of the other teachers, too, because I'm going home for the Stanley Cup Finals, baby.
Yes, I've blown my wallet on a flight ticket for Saturday, and though I've no money left to possibly afford a game at Rogers Arena, I'm looking forward to the action nonetheless. I can't wait to walk down Granville street and high-five every fan — yup, you should probably expect a hug if I run across you in downtown Vancouver next week!
I wish I could take these kids with me. Vancouver has never seen anything like this. The Canucks have never seen anything like the Korean Kindergarten Army. But it's a little bit comforting knowing they're out there, cheering our boys from the opposite end of the earth. And sharing the last month with them, rooting for the Canucks from across the ocean and 16 time zones away, has meant the world to me.
And isn't that what we live for, after all? :)