I never gave China enough credit.
It's with a smile and a sigh that I'm leaving Beijing. It's time to head to Mongolia, of which I'm obviously very excited, but it's also time to say goodbye to the wonderful, smiling people of China. To the brightly lit night market with its delightful aromas and delicious treats. To the narrow, winding Hutongs. To the Forbidden City, the Great Wall, the Floppy Rabbits and the Peking Acrobats. To the Squatters.
I'm going to miss it here. I might even miss the boxed drumstick hamburgers (probably not).
Why did I always assume this place was going to be smoggy, congested, and smelly?
Like most things, I'm beginning to realize, I know nothing.
But knowing nothing isn't going to stop me from going to Mongolia. Not this time.
I've got a one-way ticket to Ulaanbataar, and a passport stuffed with visas. I'm going.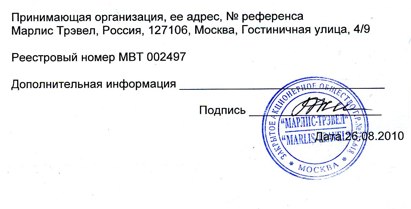 We settle in for our last night of sleep on an actual bed. If I knew then what I know now, I would have gone to bed at 3 in the afternoon. There is nothing quite like sleeping on a bed that isn't moving.
Wine got in the way.
And then, all of a sudden, it's 6am.
It's Go Time.
Alarm goes off, but we were never really asleep anyway. Fumbling around in the darkness, trying not to wake the other sleepers in our dorm room, we throw the remaining things into our backpacks, kiss Joanne goodbye, and we hit the road.
It's still dark outside. Daylight has yet to warm the tops of the branches lining the streets outside the Forbidden city. It's cold. But anticipation keeps us warm. We're excited for the journey ahead.
Thinking it would be easy to find a taxi at 7am in Beijing was probably not the most intelligent thought we've ever had.
We walked for 15 minutes before we even saw a single car.
And even then there were no taxis. We've got our backpacks and now we're running, because the train leaves at 7:47am and it's not exactly next-door, and if we miss it, well, I'm not even going to entertain that thought. It's Run Time.
Running backwards with my backpack in the darkness on a grey Beijing street is not one of my most shining moments. Thankfully it didn't last too long (though my calves will disagree). We eventually found an empty cab and a driver willing to take us to the train station (it's a good thing we had it written in Chinese).
We made it.
We made it! That's our train, the K23. We make our way to the platform.
With 18 minutes to spare! Just enough time to buy some cherry tomatoes and a couple of, ermm, beers for our long journey ahead. (Don't you dare ask me if we cracked these the moment the train left the station. Because that would be ridiculous! It's not even 8am!!).
Oh. Hush. :)

We're on our way to Mongolia. And that, my friend… that's pretty awesome.
"Once in a while it really hits people that they don't have to experience the world in the way they have been told to." – Alan Keightley