"The open road is a beckoning, a strangeness, a place where a man can lose himself." – William Least Heat Moon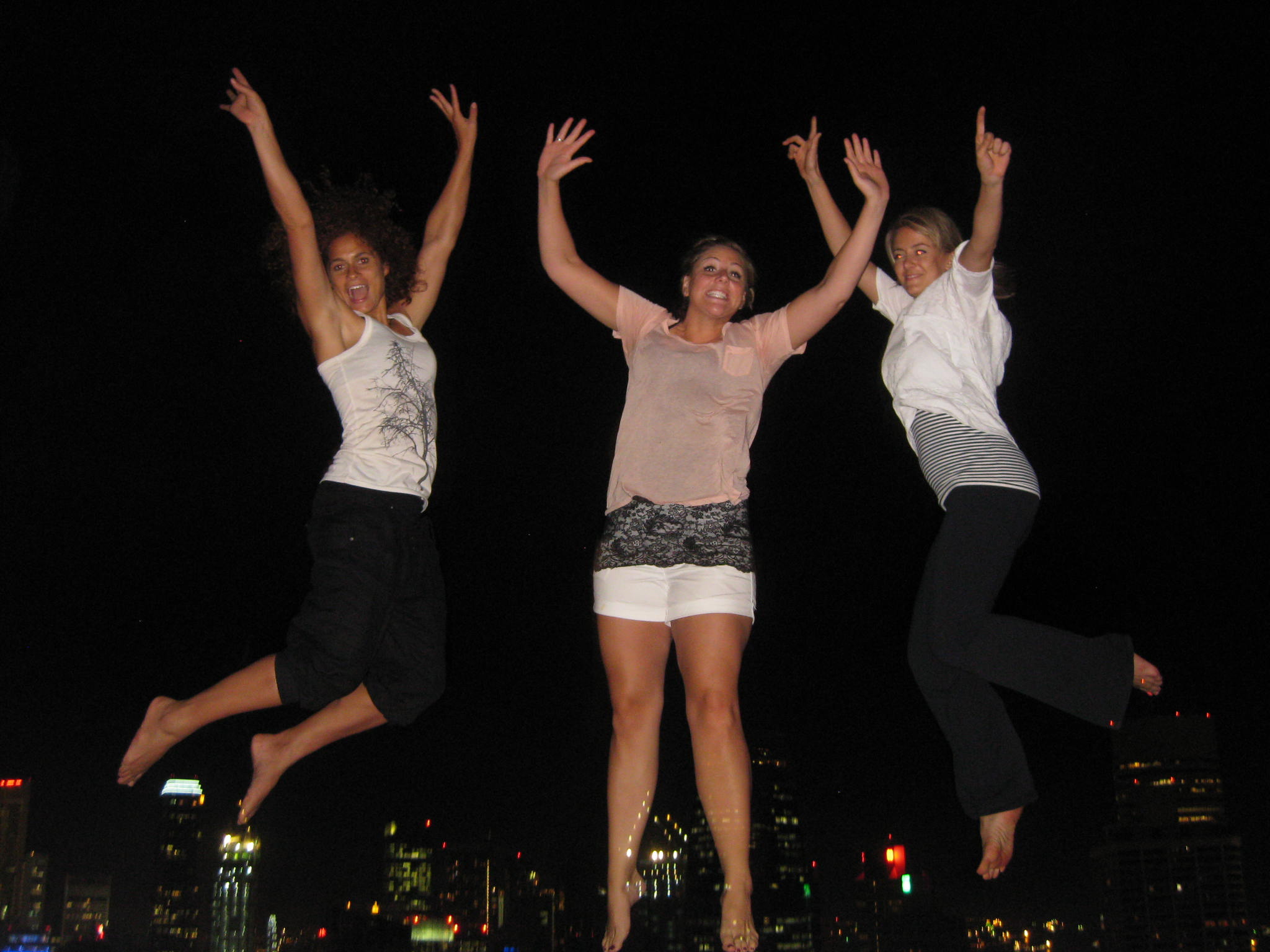 Over the course of September 25th 2010, three girls arrived in succession at the Singapore Changi airport. From different airlines, from different parts of the world, with nothing but backpacks on their shoulders, the three friends met in this tiny corner of the globe… Singapore was never on our radar. But we are so happy we came here.
Hawker stalls selling everything from super sweet coffee to pig leg soup and chicken feet stew, Singapore is sensory overload. The Hindu temples of Little India, the beautiful women swathed in saris and, just down the street, Chinese buddhists are paying respects at the magnificent Buddhist temple. The mid-autumn lantern festival lights up the twisting alleys of Chinatown, while the friendly shop merchants allow you to peruse their goods without pressuring you to buy anything…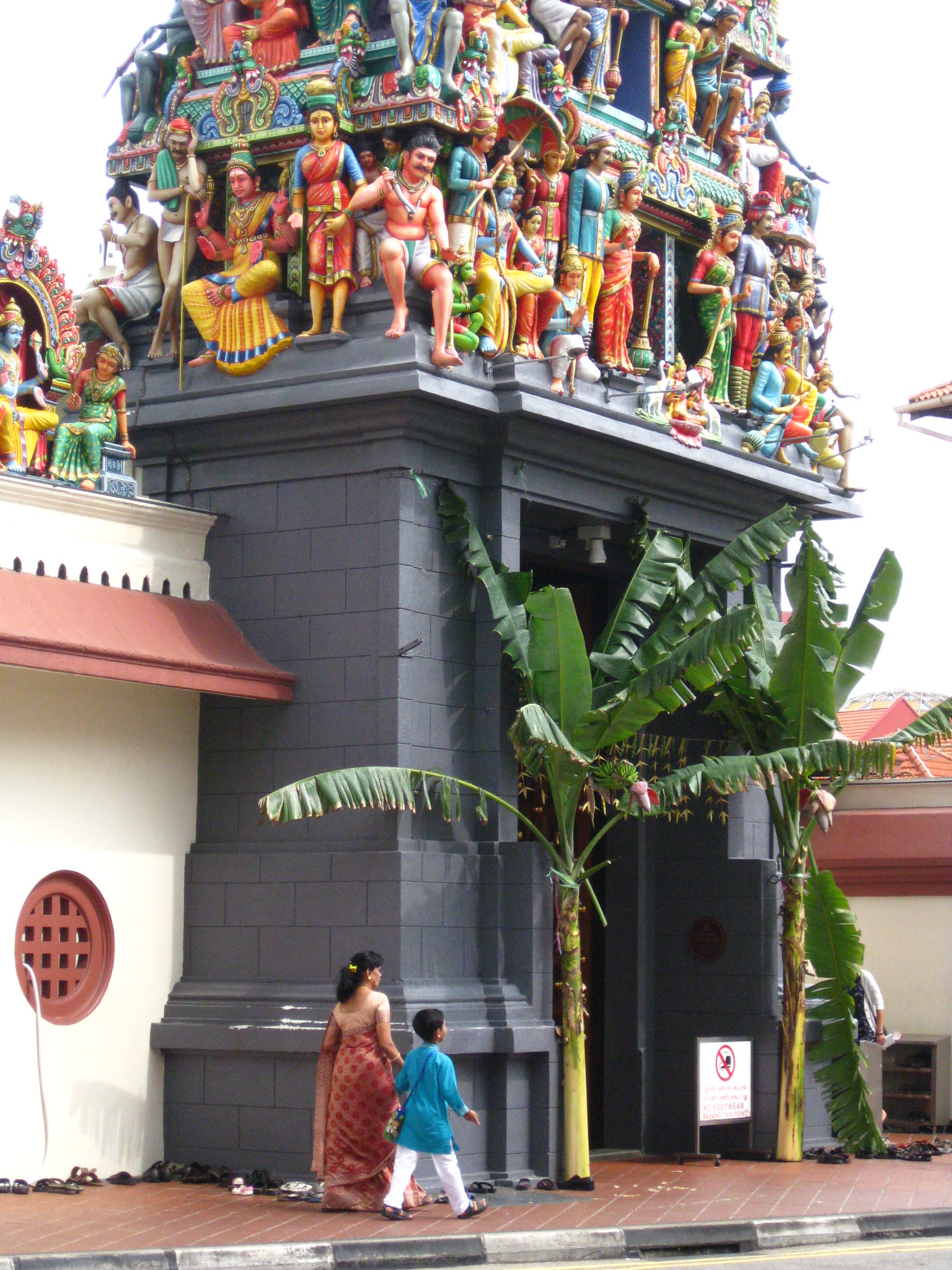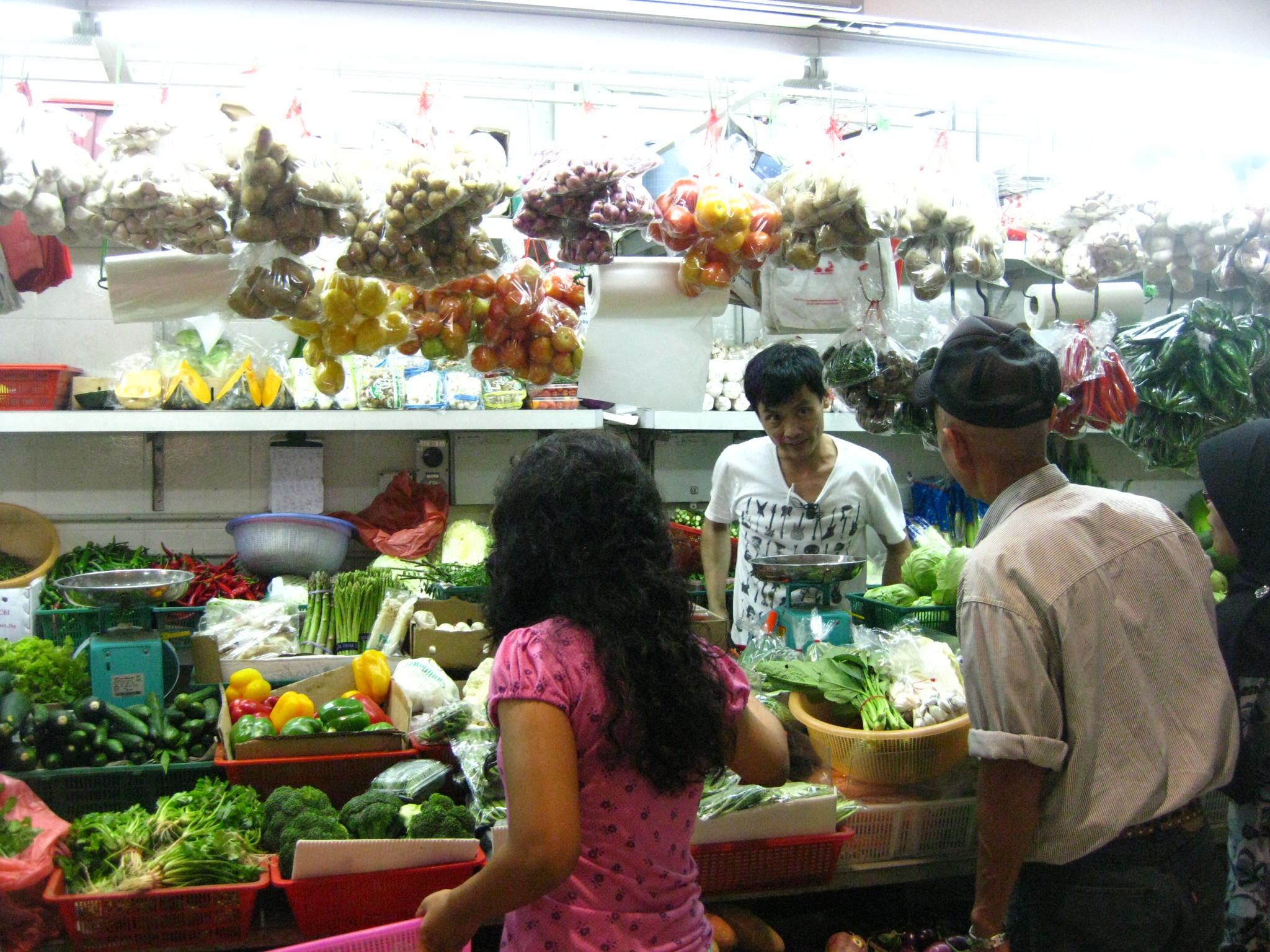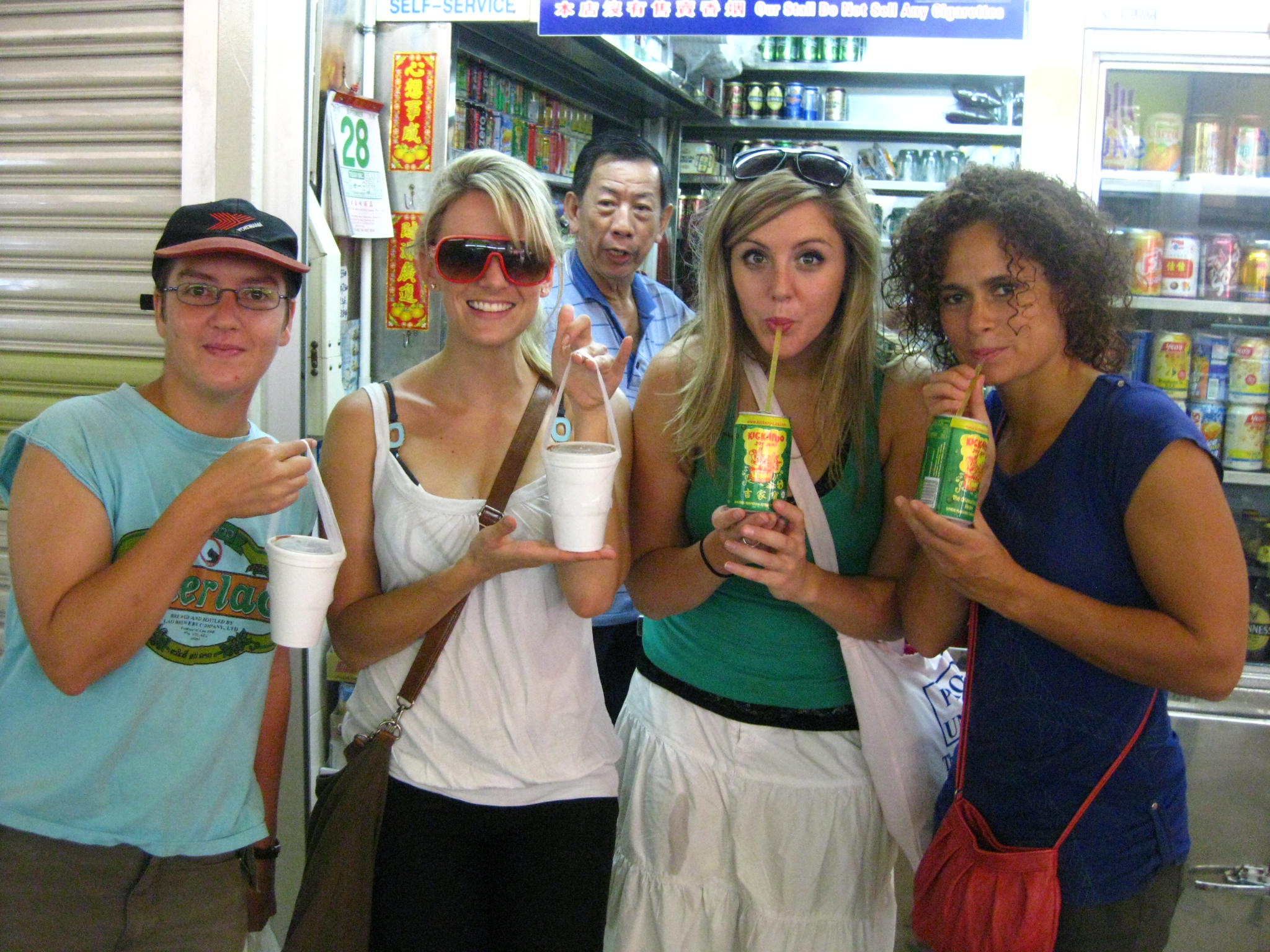 Sentosa Island, where the beaches have been created by man, who trucked the white sand from other areas and created a landscape unfamiliar to this port city, but beautiful in its creation. The waves on one of these fake beaches, simulated by a machine, allow beginner surfers to practice their skills. In the distance, freighters on the horizon.
We put on our best backpacking clothes. It's the Formula-1 weekend (coincidentally enough), and the city is abuzz. On our way to find the casino (which looks like a giant ship in the sky, how rad is that), we wander into the Ritz Carleton to use the washroom.  On the way out, we decide to walk through the (very posh) bar. Confident but for the flip flops on our feet, we barely make it 5 feet before we are approached.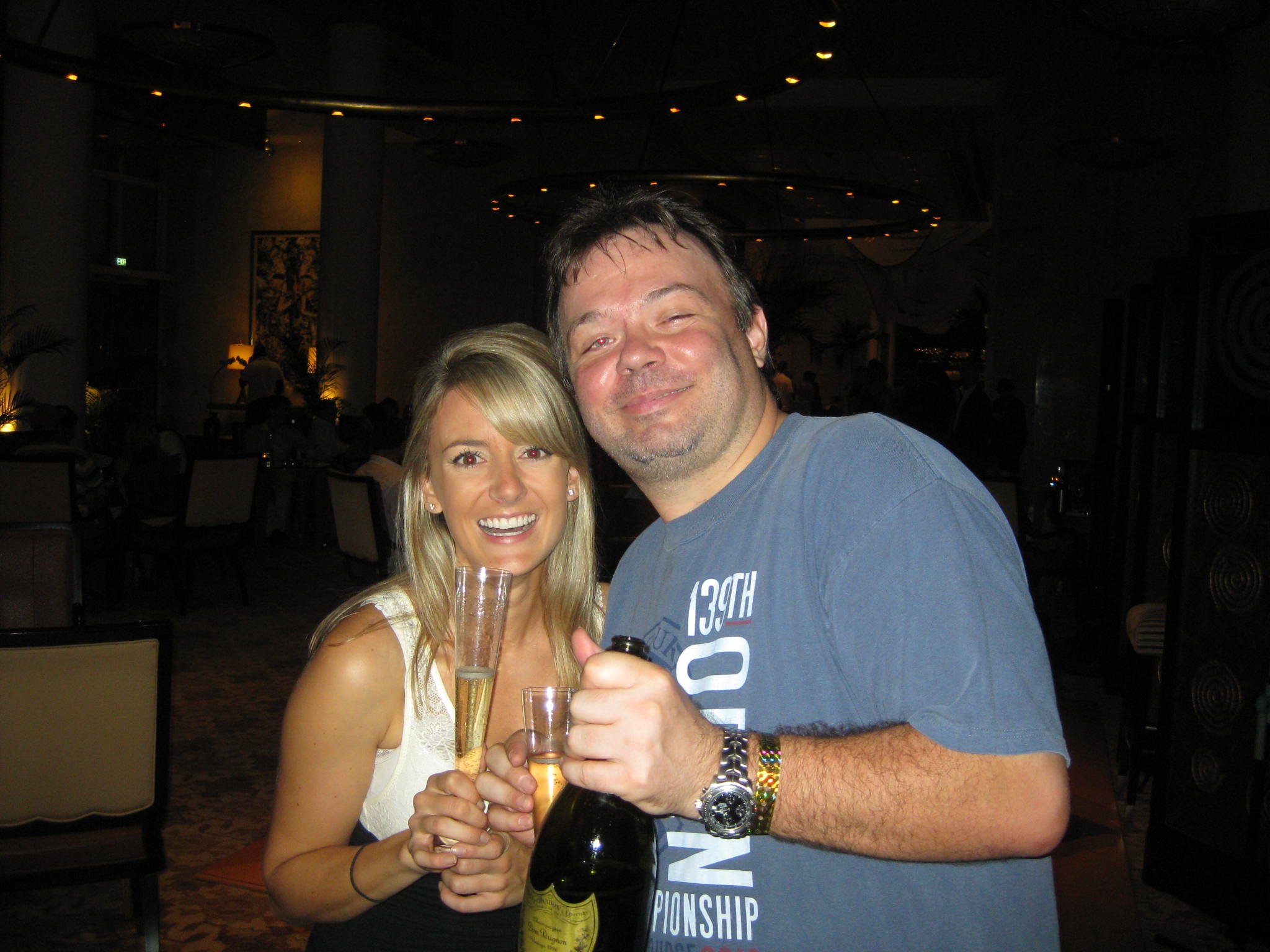 "What would you think of a man wearing red pants?" And then we are chatting with a group of ladies and gents from all over the globe. Before we know it, we were asked if we wanted a drink. Erm, of course we do.
"Champagne? It's Dom." As in Dom Perignon. As in $3,000 a bottle. As in, I've never held a glass of liquid worth more than my first year's tuition before. As in I don't know how to react to this. As in, "can we not drink this, and instead use the money to pay for our backpacking trip?" Haha. Anyway, we drank it. And then they brought out the Moet. And then we were talking to Rene Arnoux, F-1 Legend and veteran of over 12 seasons. And then they asked if we were staying in the hotel. Haaahaha… right. In the Ritz! On a shoestring budget!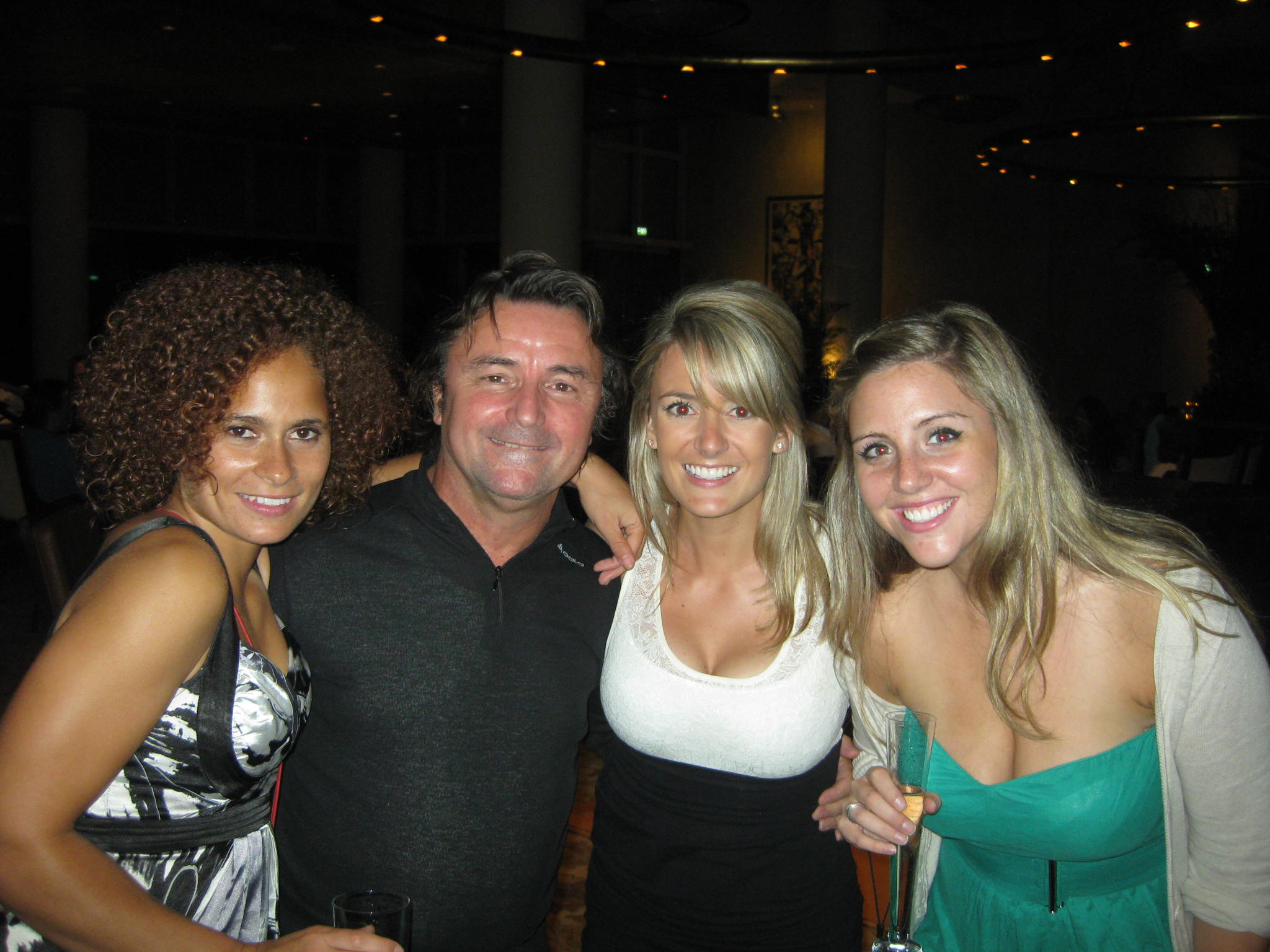 I'm an unemployed traveling hobo.
And we are staying in a 12 bed dorm room at A Beary Good Hostel (it's teddy-bear themed). Not the Ritz, but close. ;)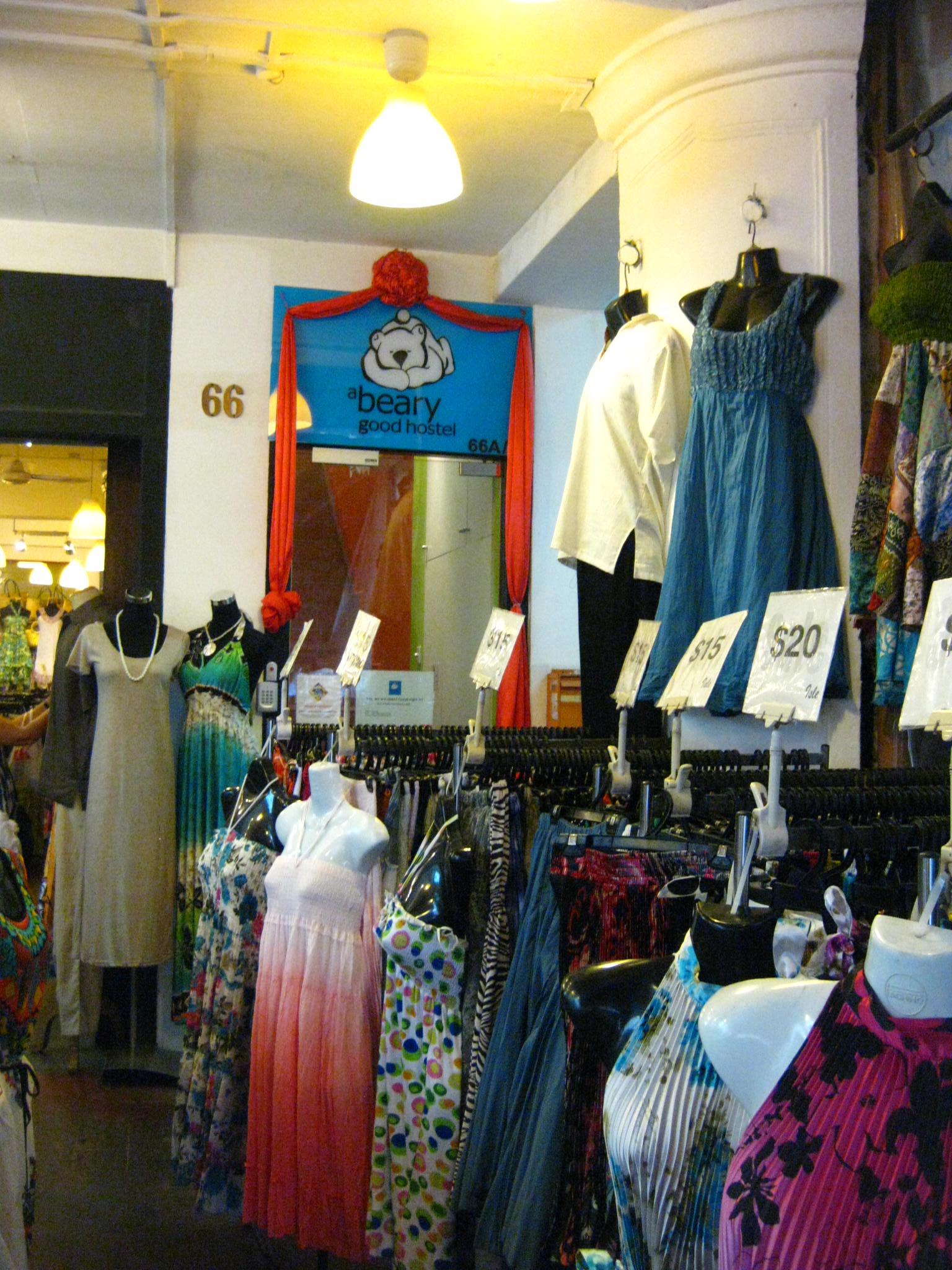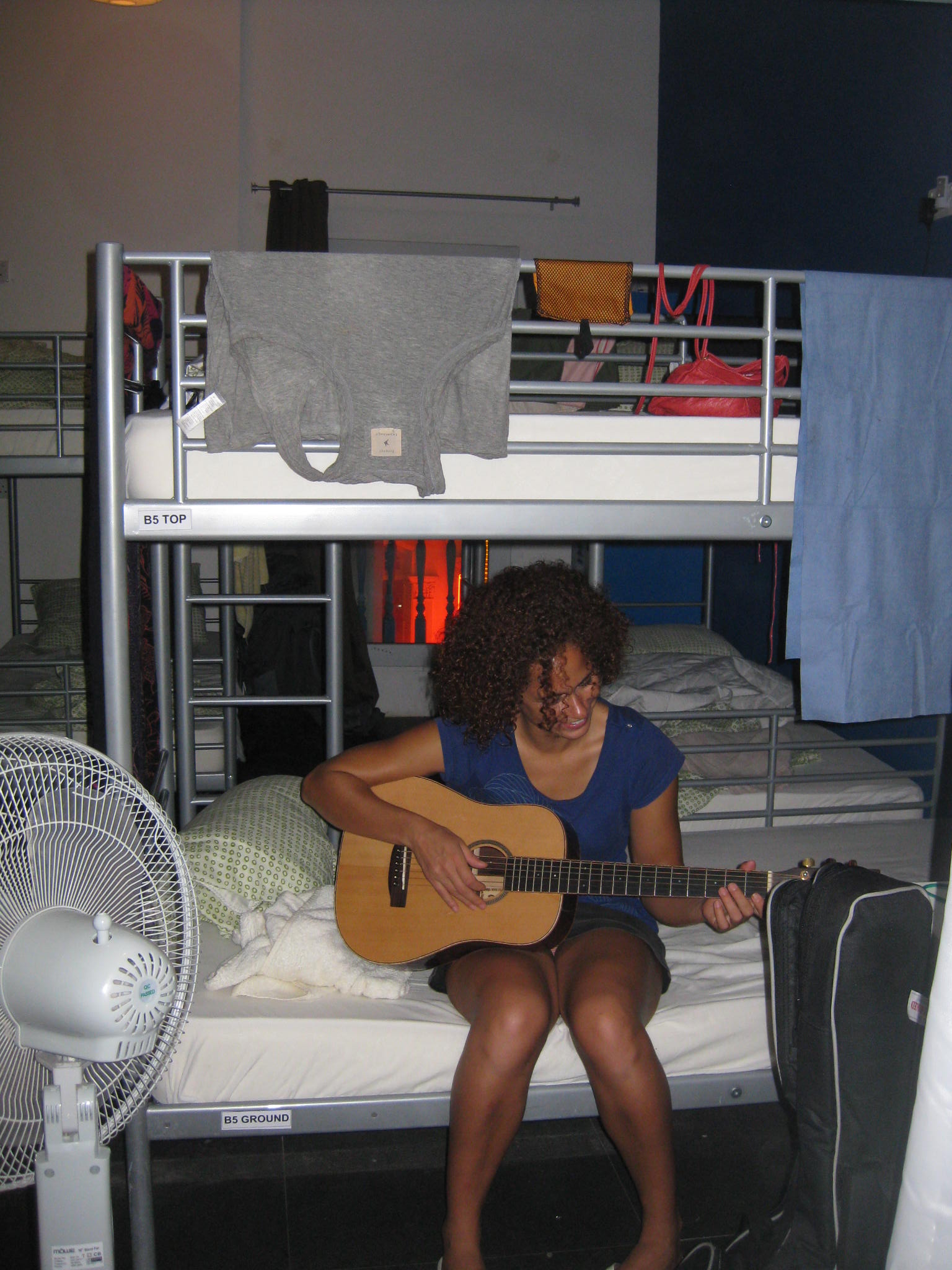 We decided not to tell them the details of where we were staying. Best let them keep believing we're worthy of the Dom. ;)
Needless to say, we never found the casino. But the next night, our good friend Chew Chan (a Malaysian girl working in Singapore who we met in Korea) took us to her humble abode. Six 50-storey buildings connected by a sky walkway, she took us for a stroll over the skyline of Singapore at night.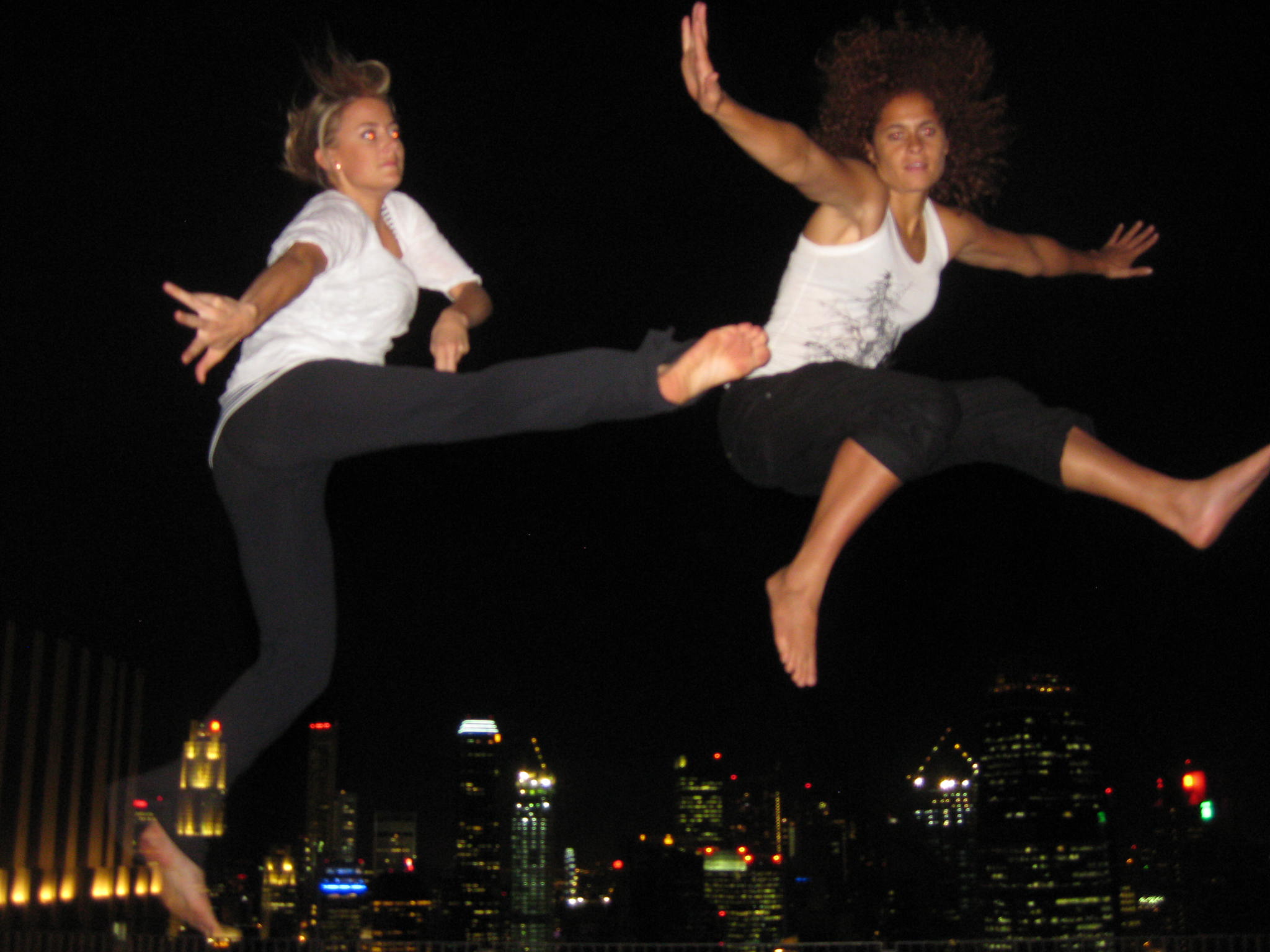 And anyone who says only cheap champagne gives you hangovers never drank the amount of Dom Perignon and Moet that we consumed on Saturday night. ;)