Oh, hello there.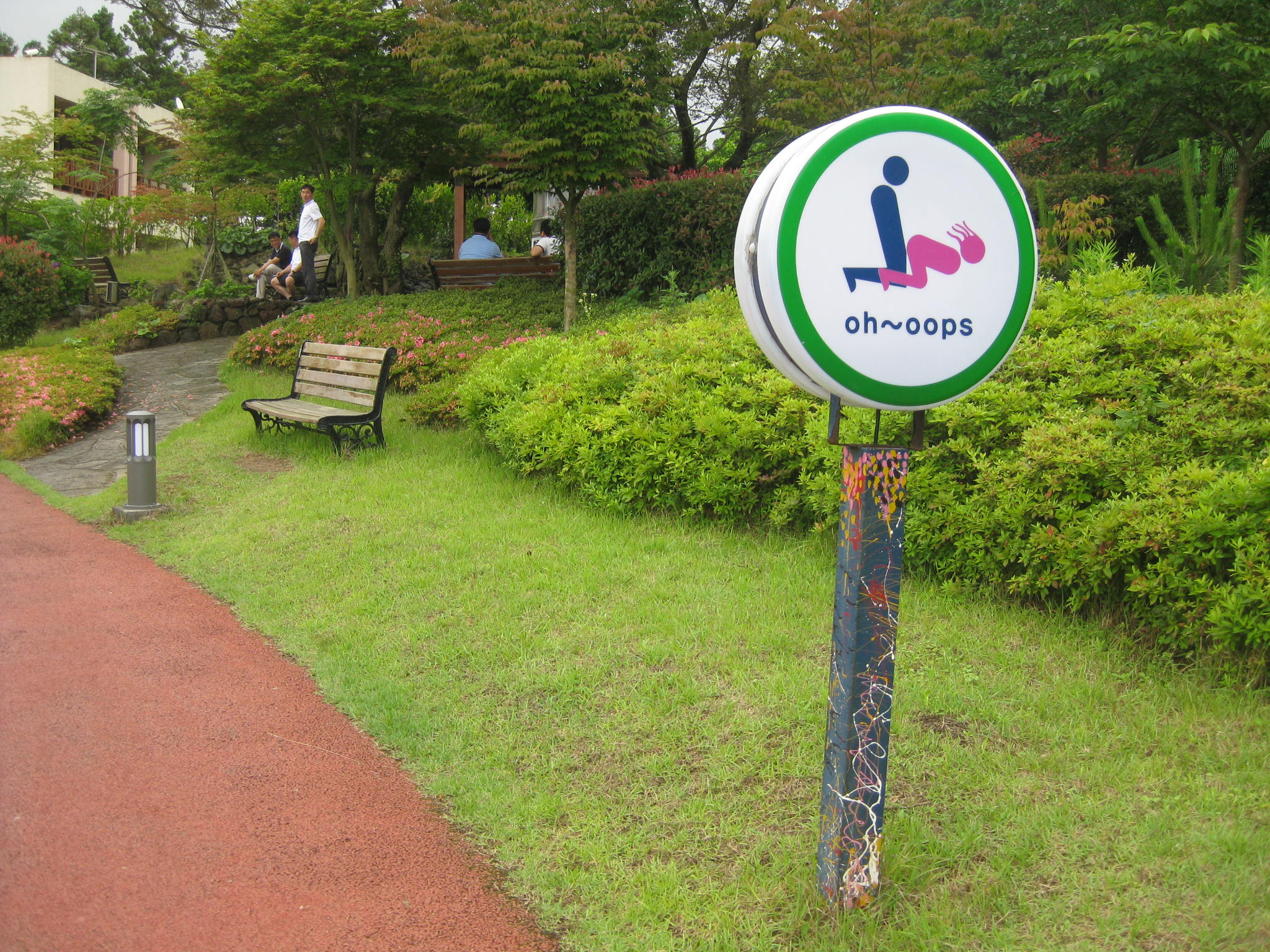 If you think this post is going to be about my recent sexual encounters, well… you're right.
I've had a lot of action recently. What can I say? It'd been awhile, and I needed to do something about it.
So Melissa and I booked a trip to Jeju-do, South Korea's hidden gem, the "Honeymoon Destination," the "Hawaii" of Korea.
We flew out from Seoul on a Friday night after work. We left around, oh, 7:30pm. We arrived in Jeju (also known as Cheju) at about 9? I think? And the flights are relatively cheap. Even in peak season, which is, erm, now. I think we paid about $160 for a return flight. Not bad for a trip to "Hawaii."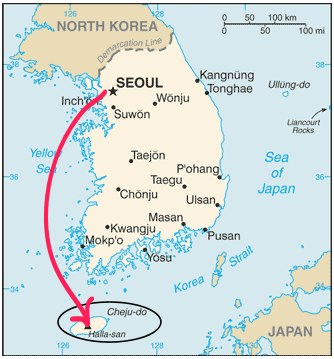 Now, in perfect Melissa and Kristina style, it was pouring rain when we arrived (isn't it always?). Didn't matter. We had an awesome evening watching World Cup games in a small and delicious galbi joint near our friend's place, which is where we were fortunate enough to crash for the weekend.
The next morning our fabulous host was off to race up the Jeju volcano while us lazy-bums slept in. When we (eventually) awoke, our first order of business was to get some lovin'.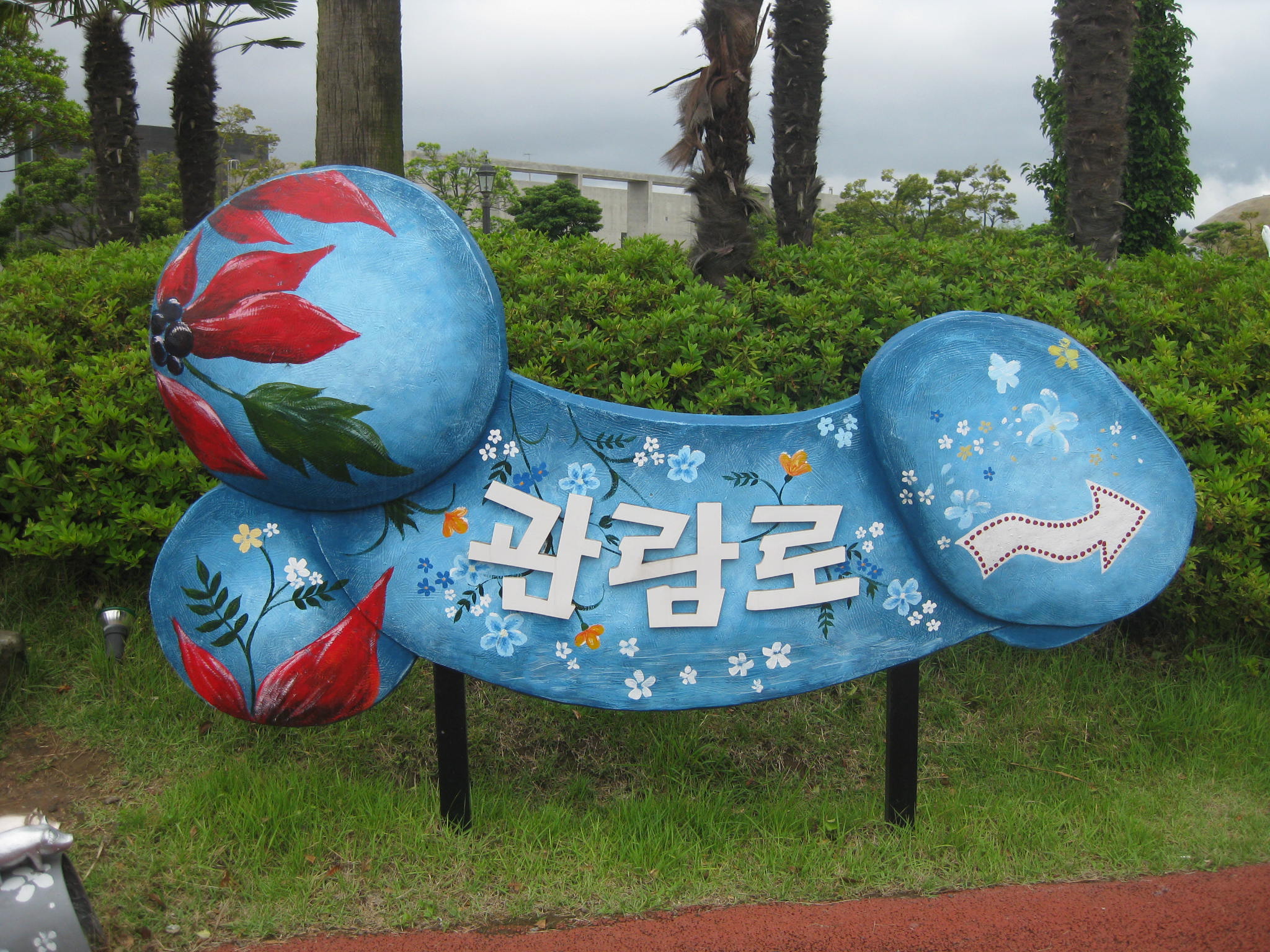 And lovin' we got. In every possible inanimate definition of the word.
"Jeju Loveland breaks the traditional taboos surrounding love (and there are a lot of them in Korea), and is a place where the visitor can appreciate the natural beauty of love."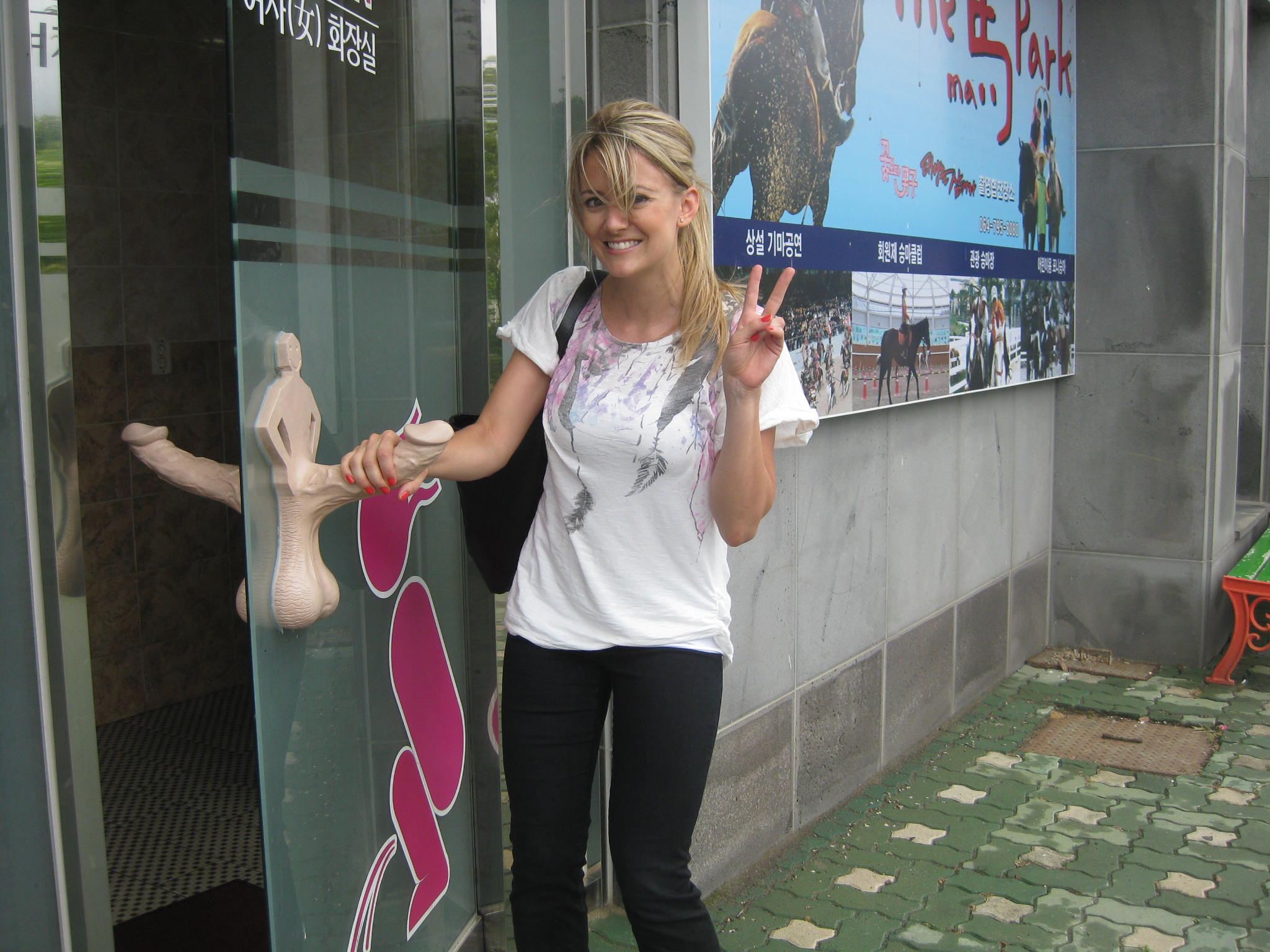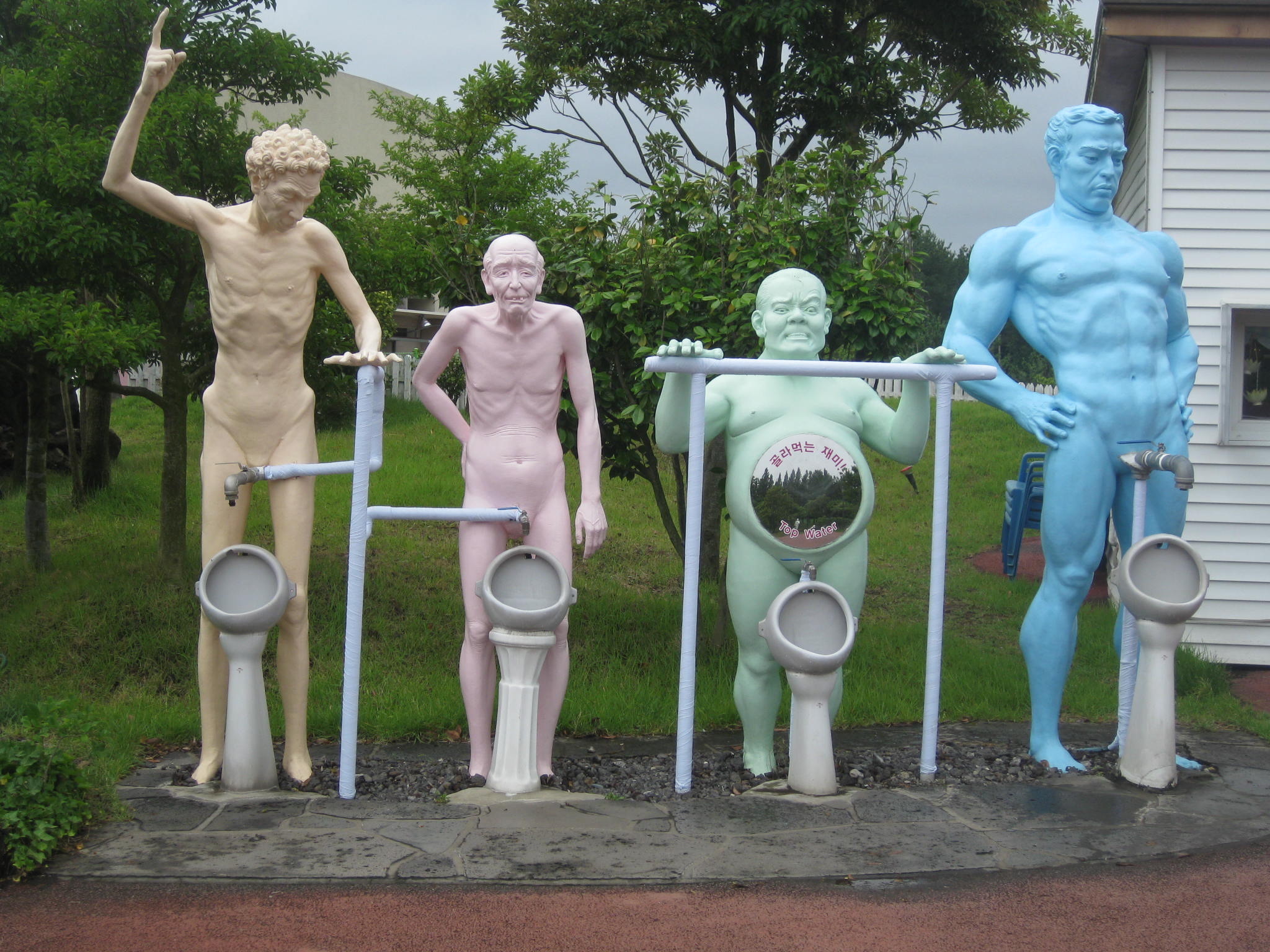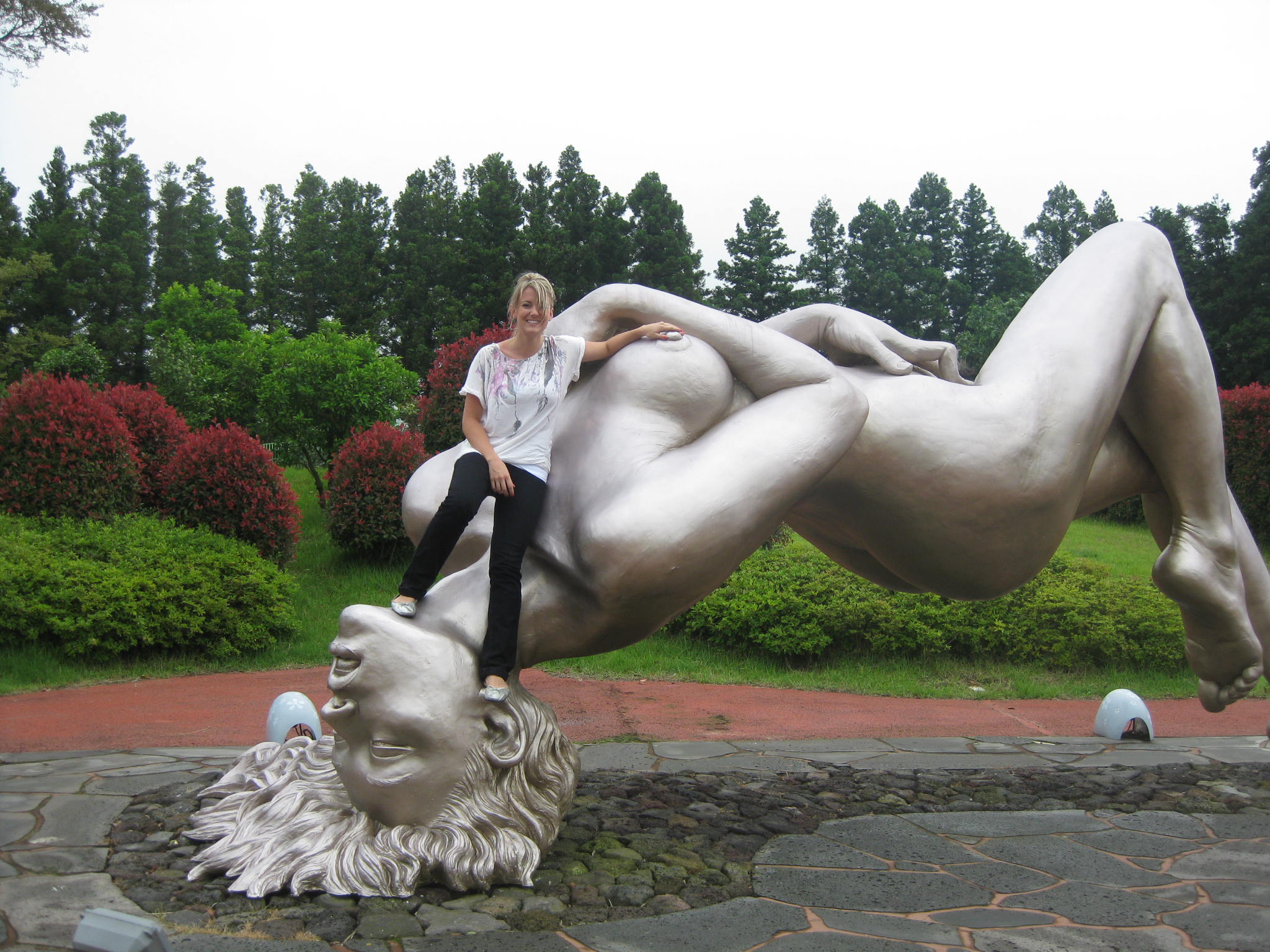 Did we ever appreciate the natural beauty of love. And did we ever attract a random Korean dude. A man who happened to be more than willing to pose in pictures with us. Nevermind the fact that he was there with his WIFE. Ahh.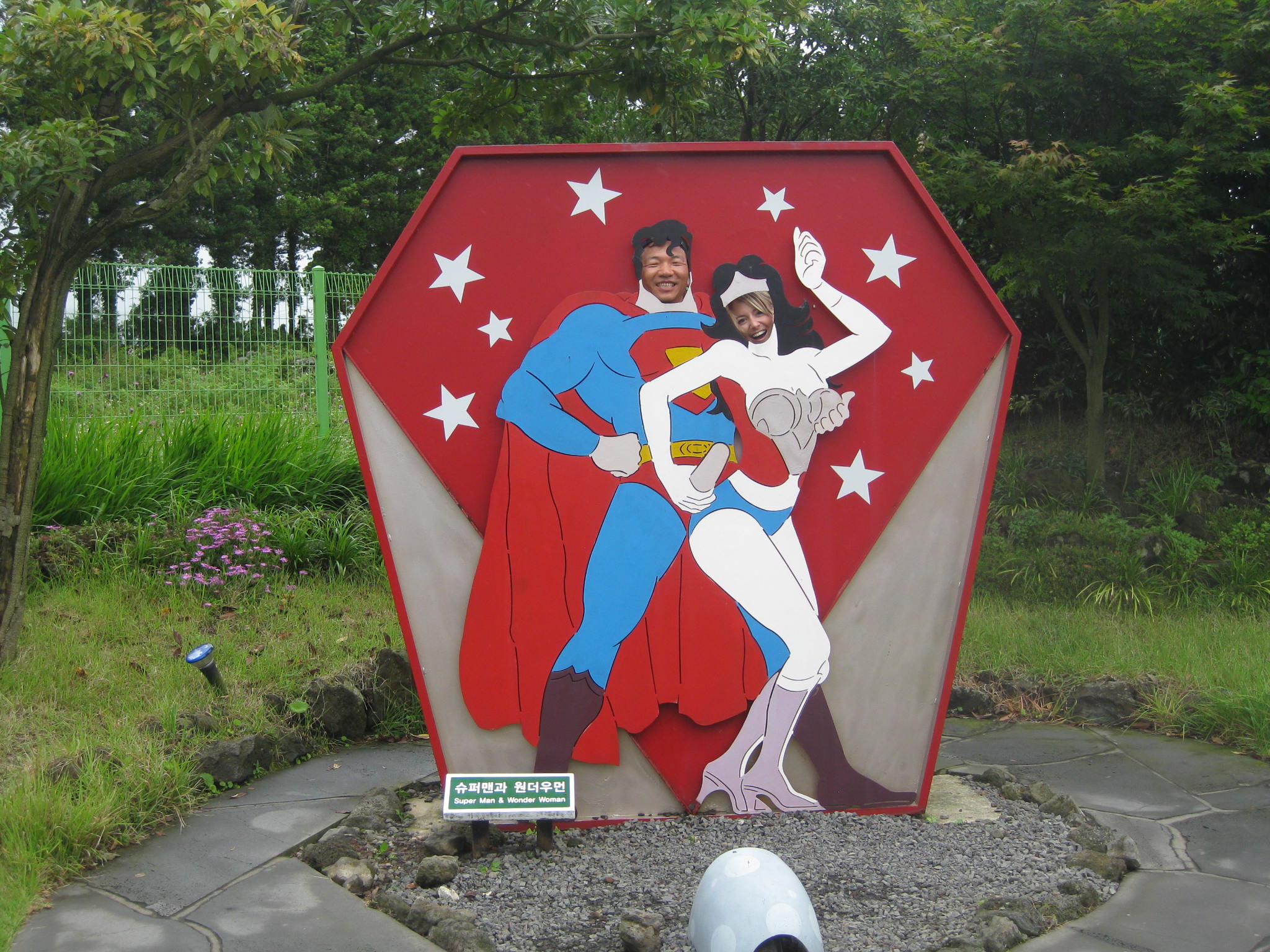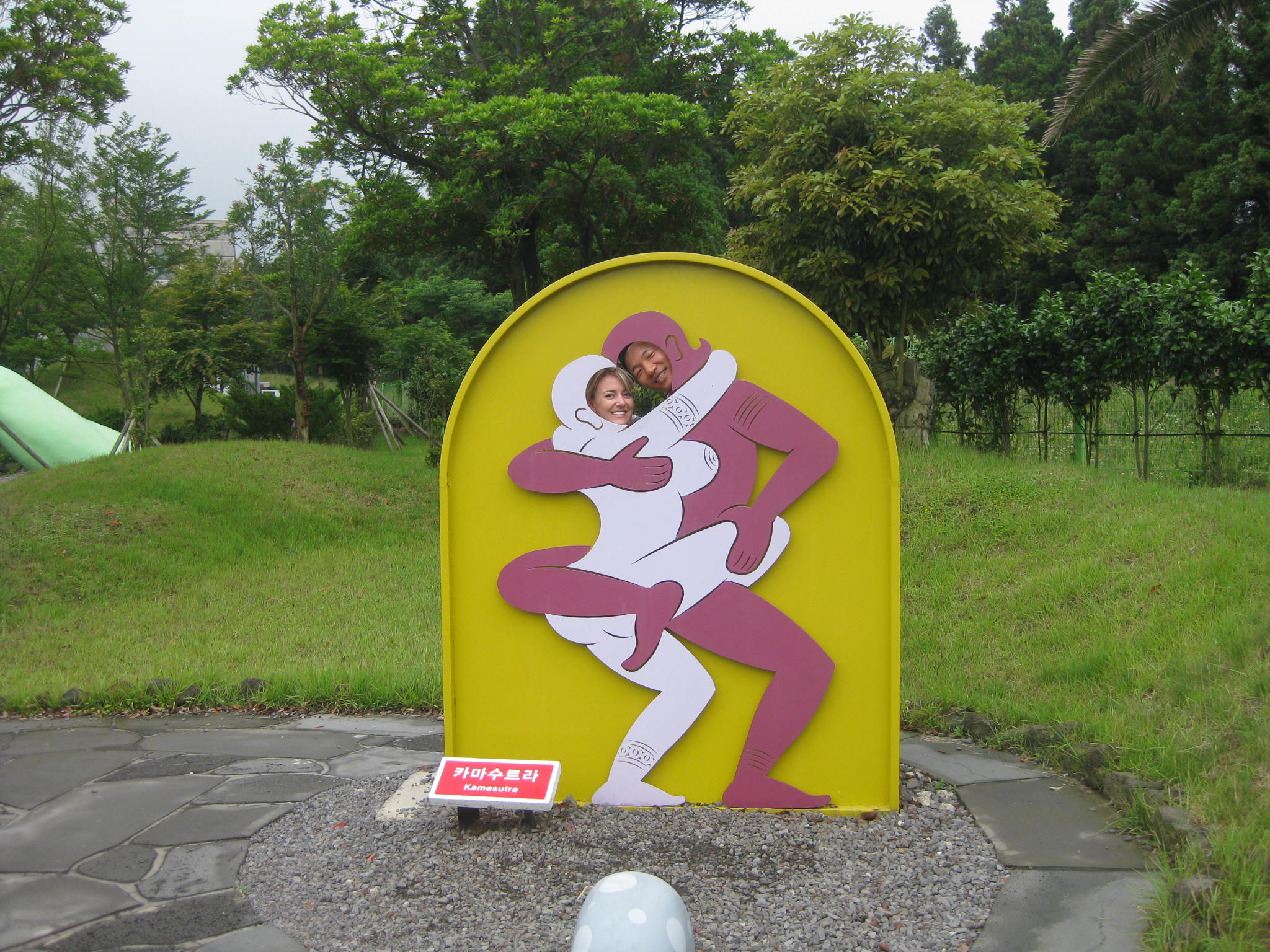 Have a seat!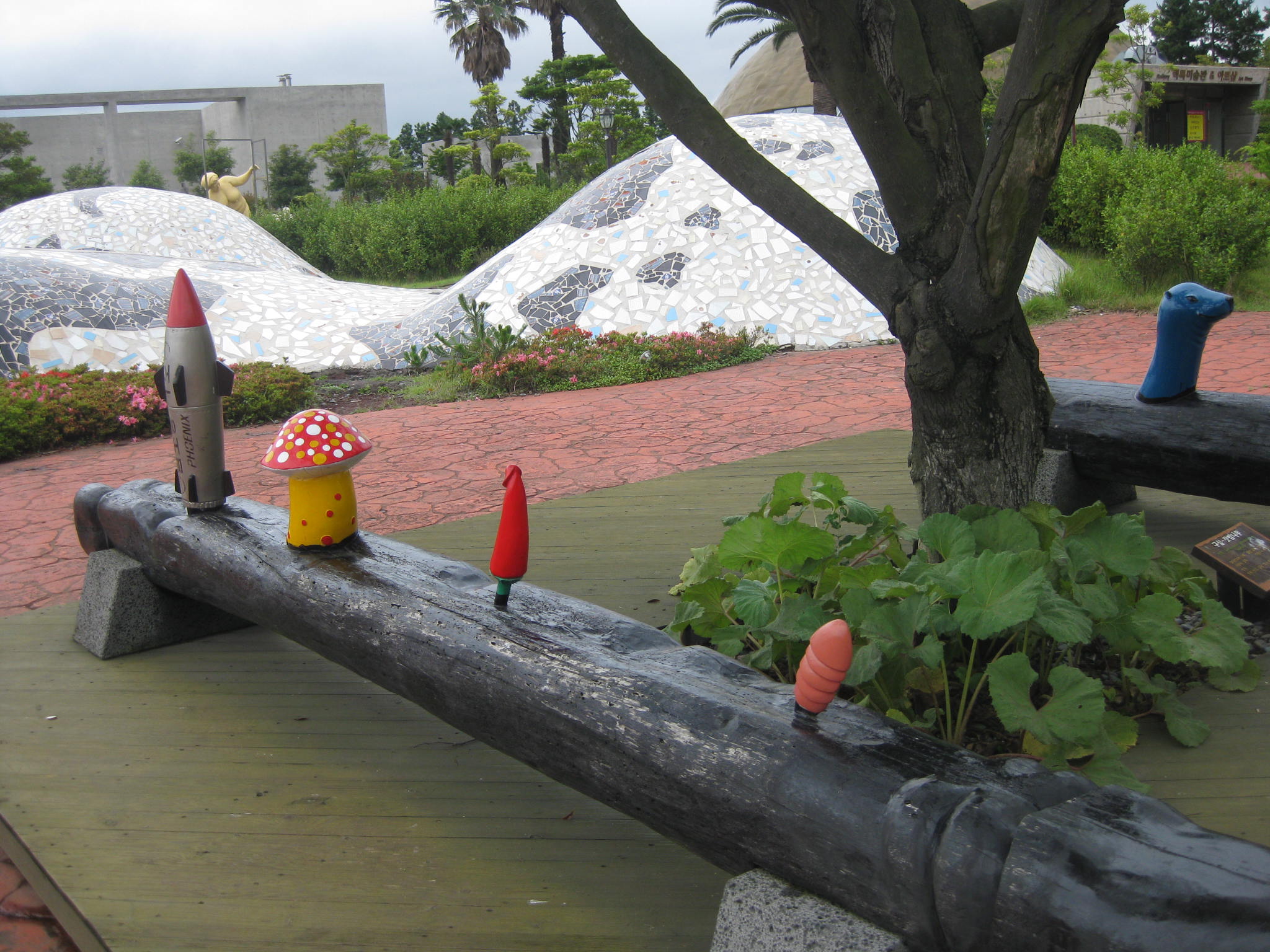 Oh, look. It's the Panty Tower!
Oh, and, wait a second! Is that two boys?
Oh! Loosen up, Korea! : )
This next one…. We had absolutely no idea what we were getting ourselves into…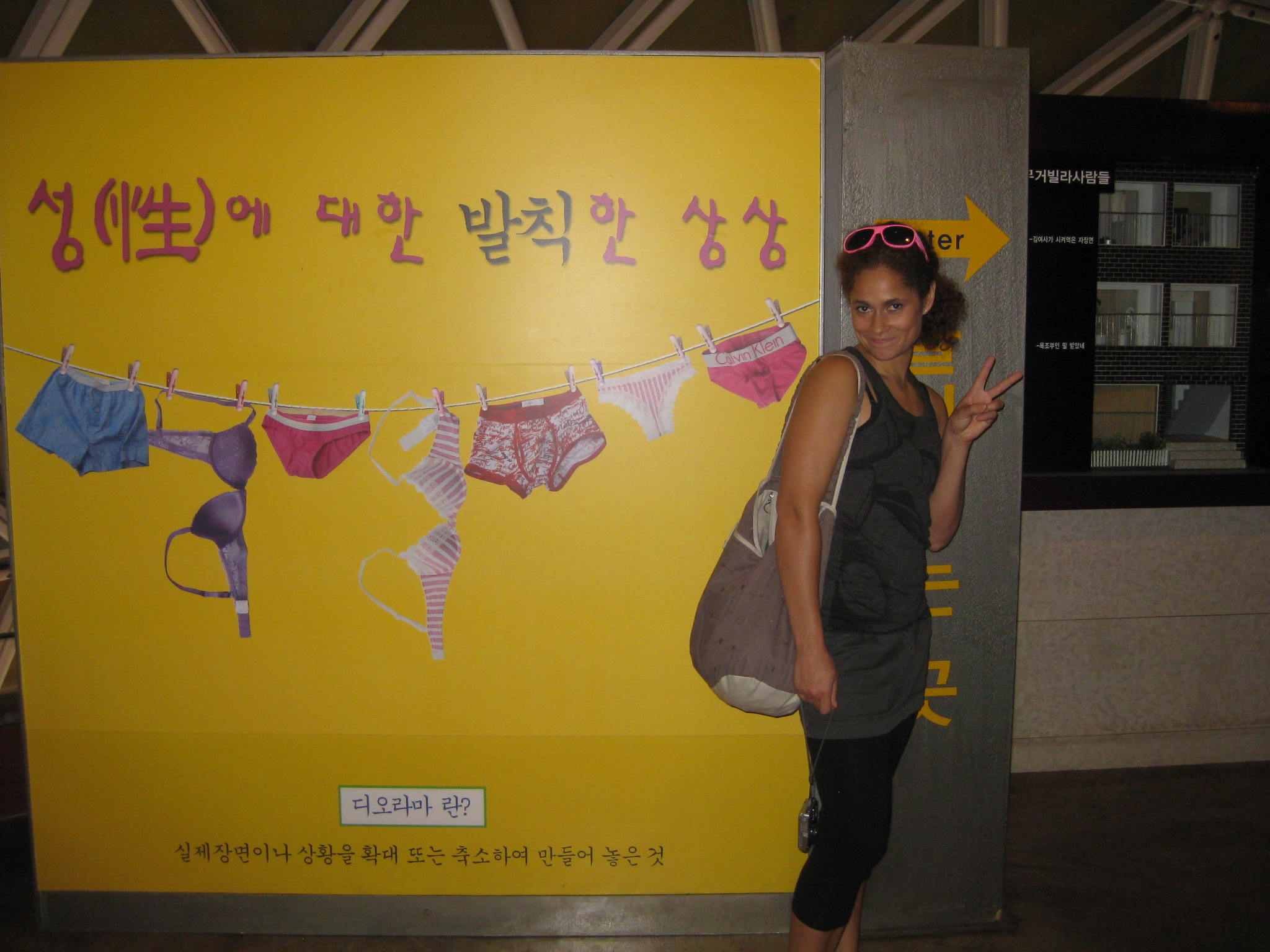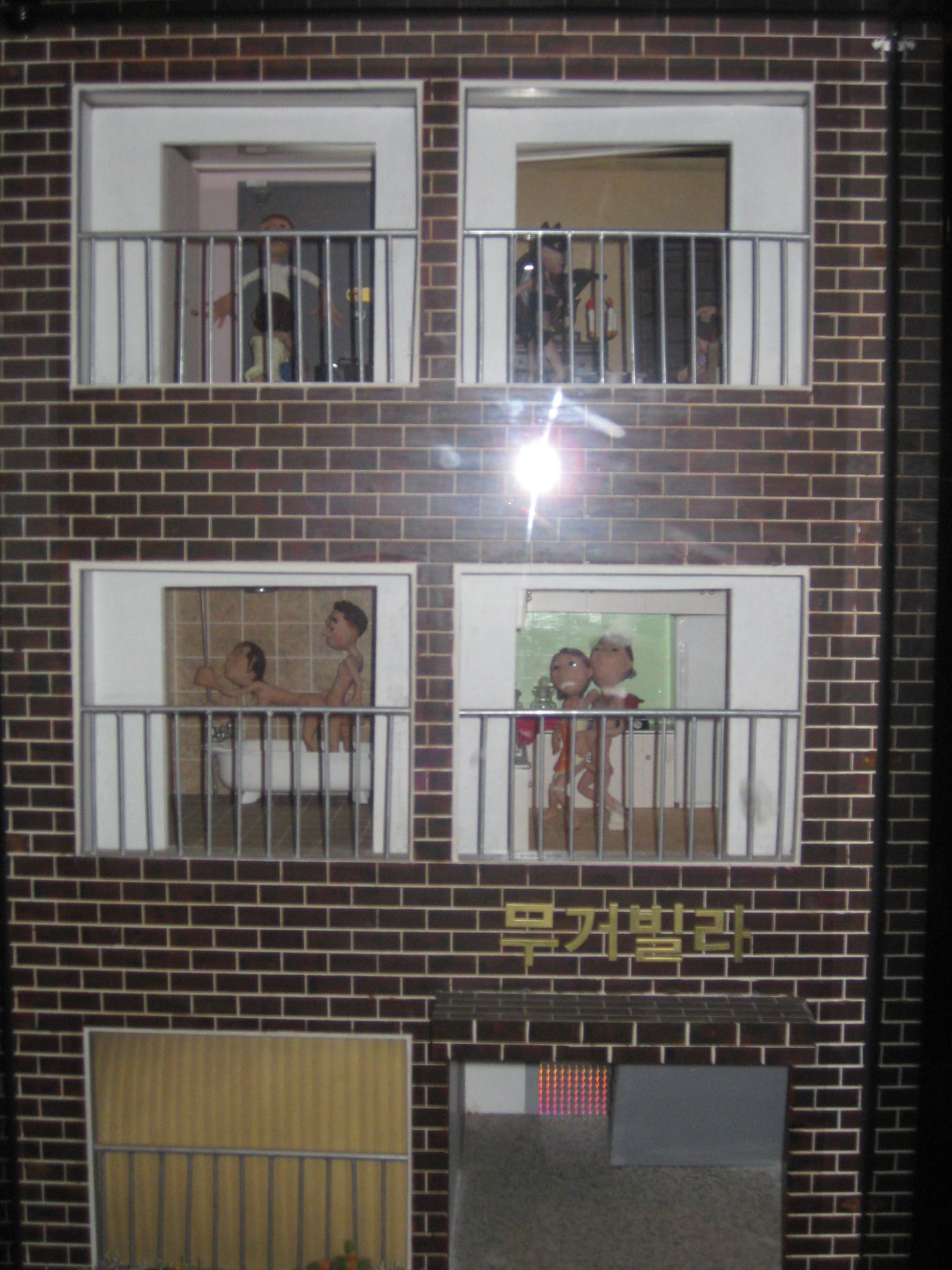 Oh dear. It's like one of those commercials you know you should turn away from, but…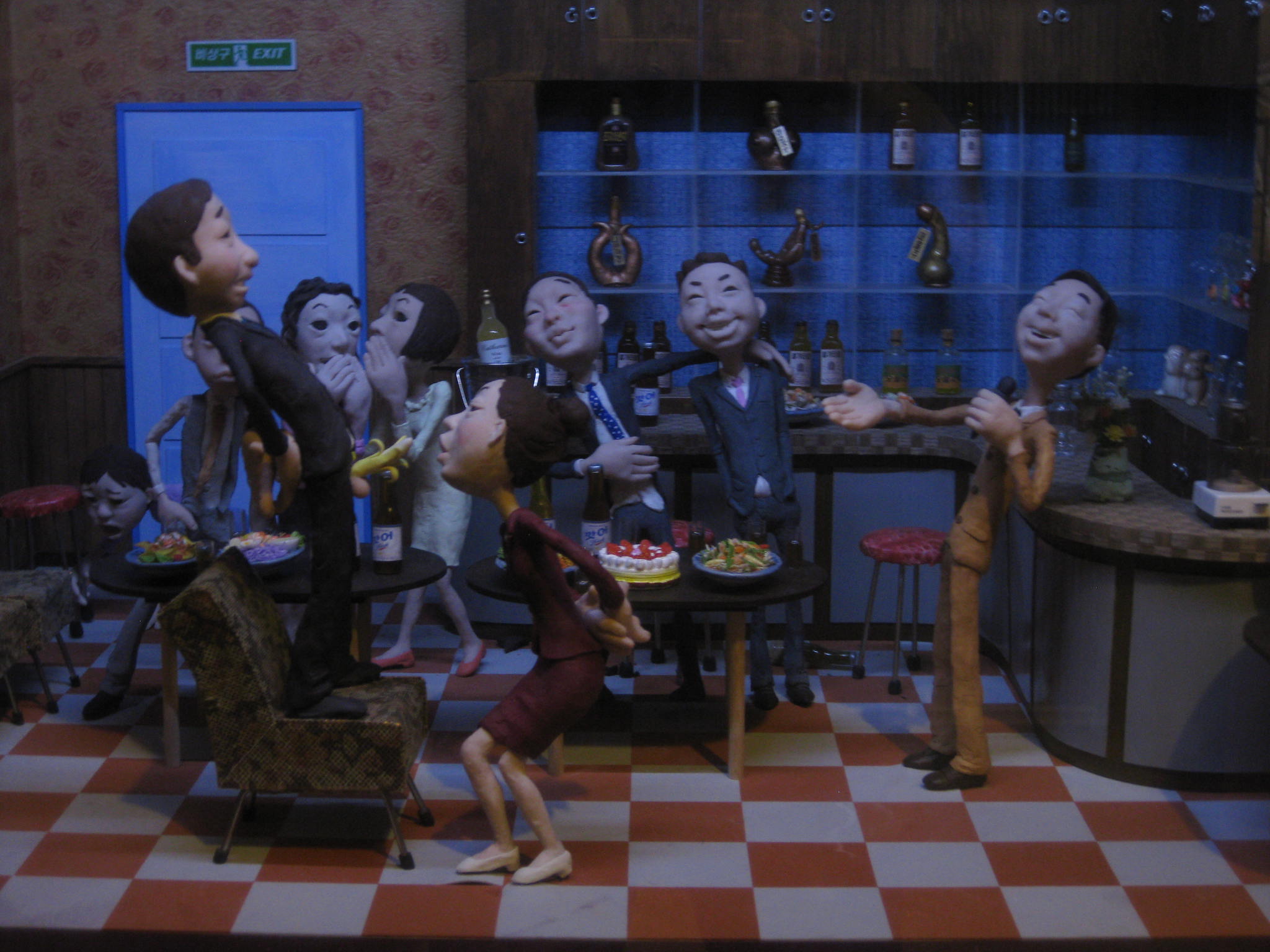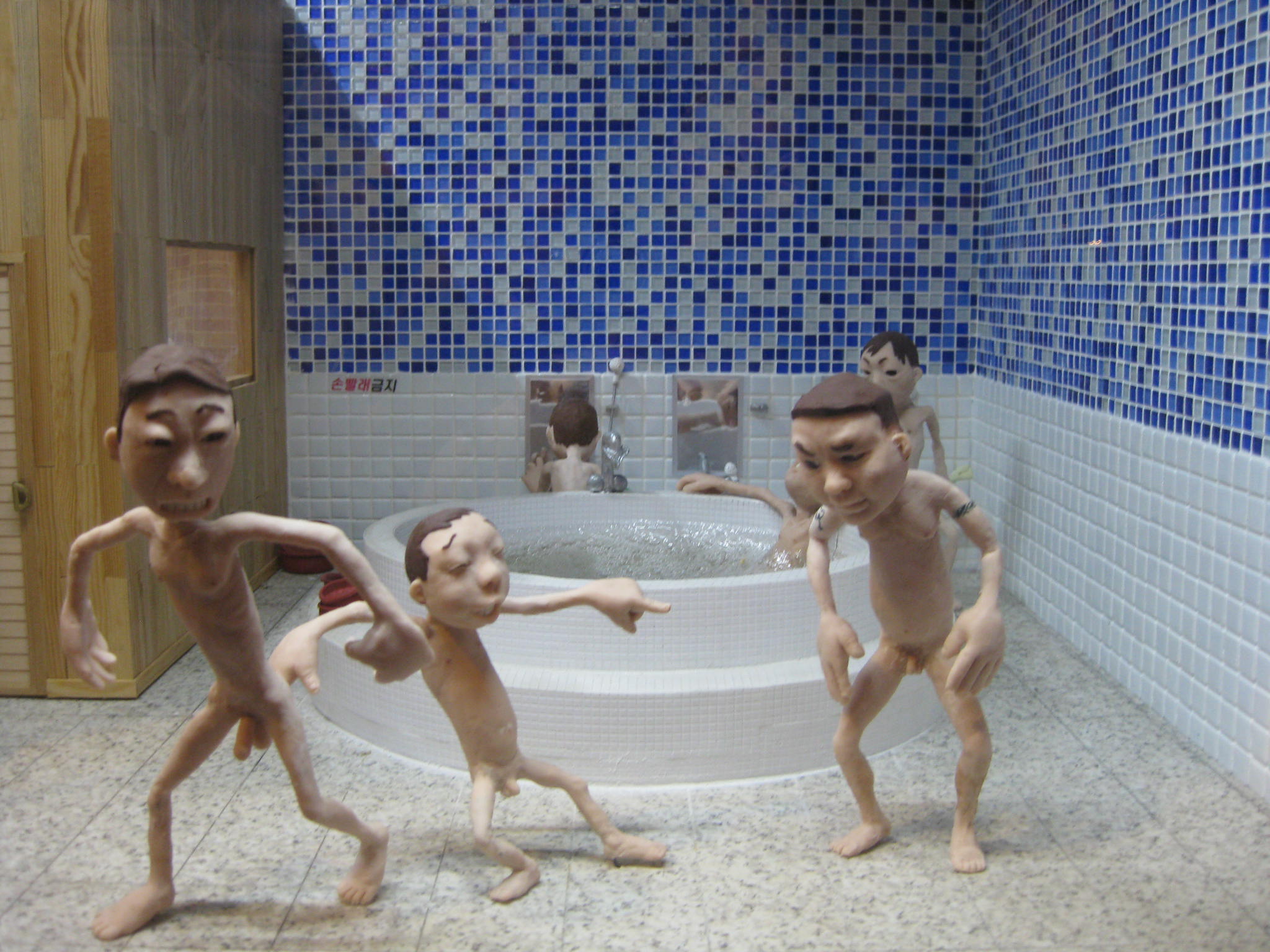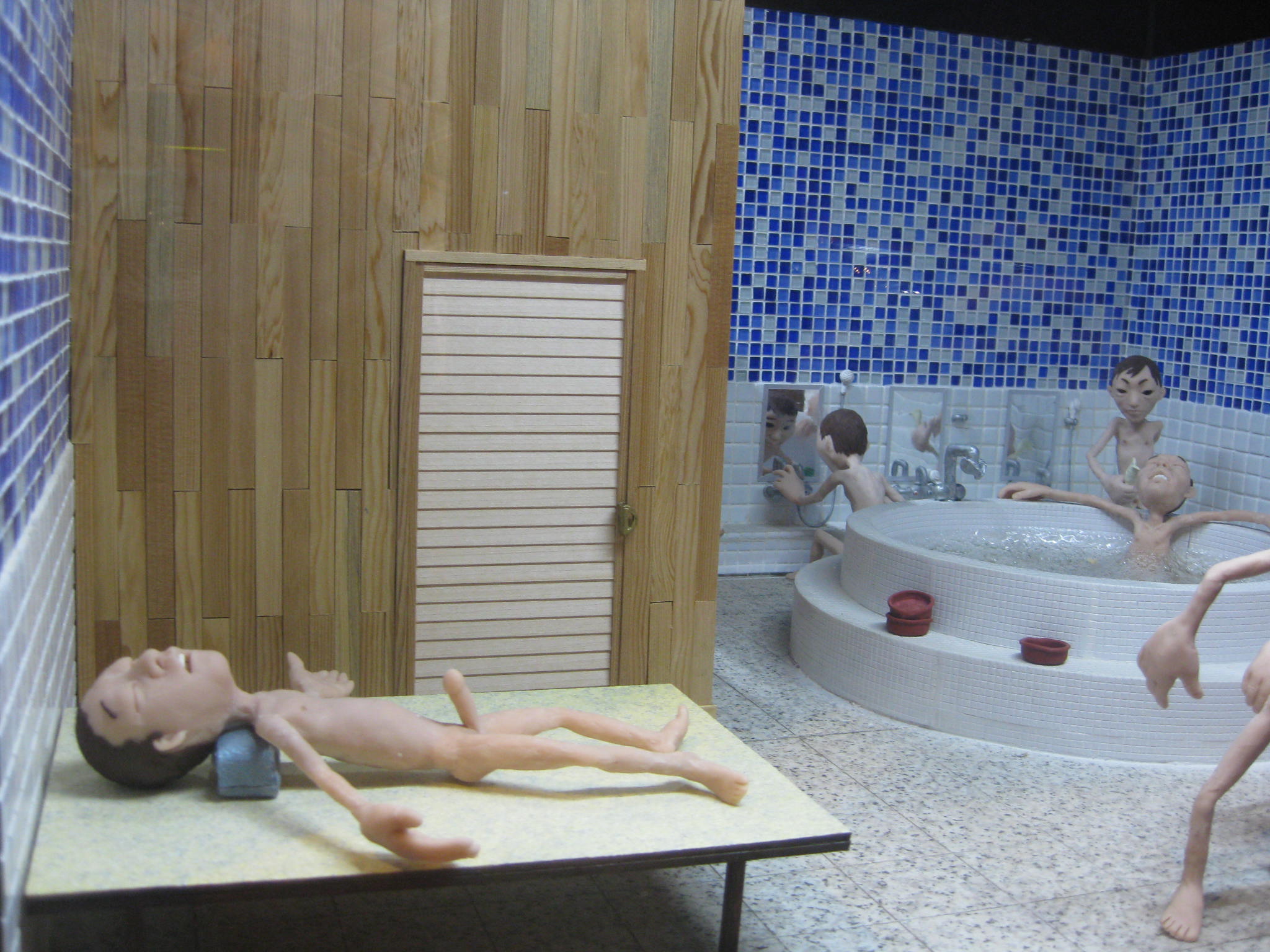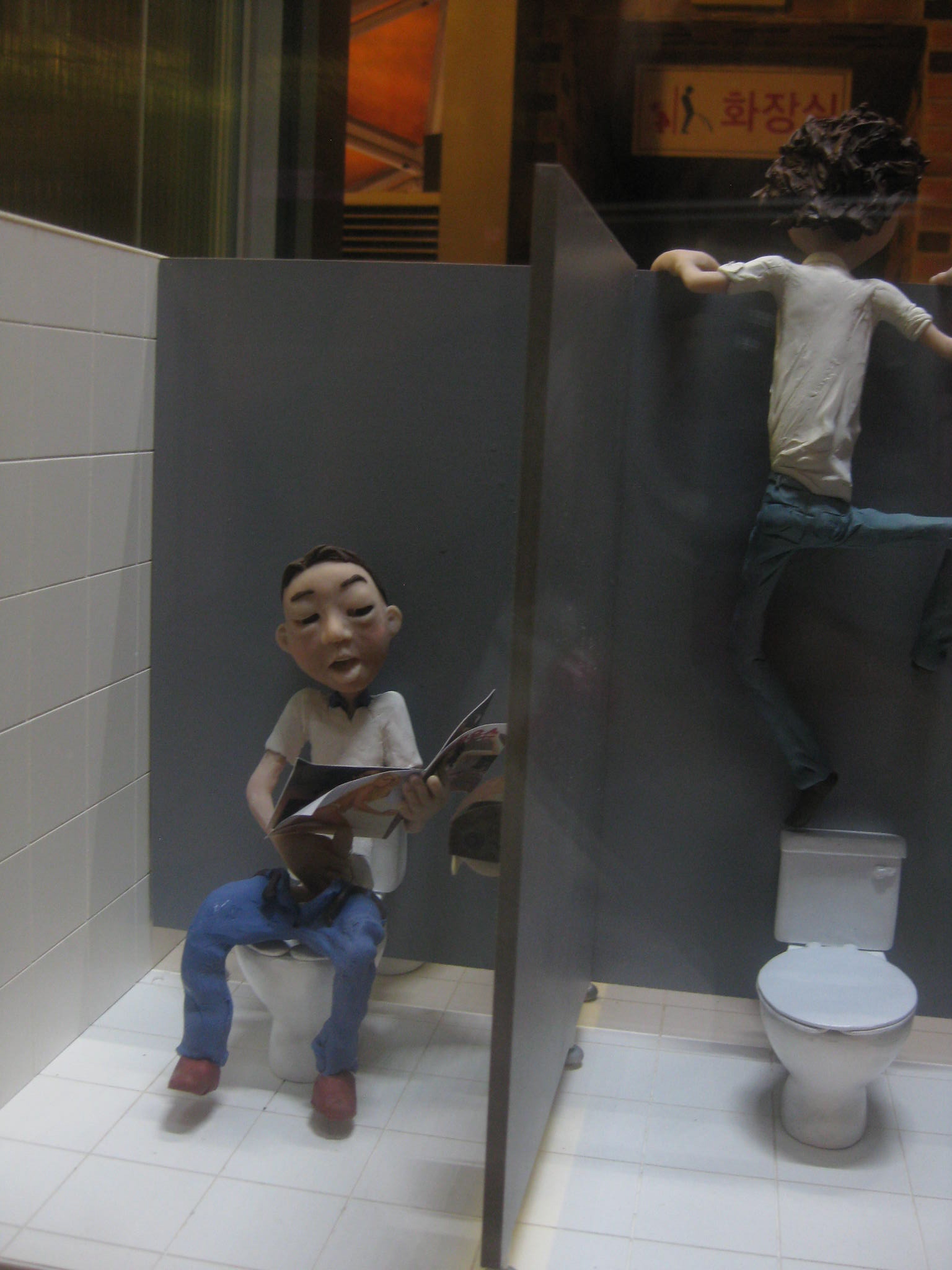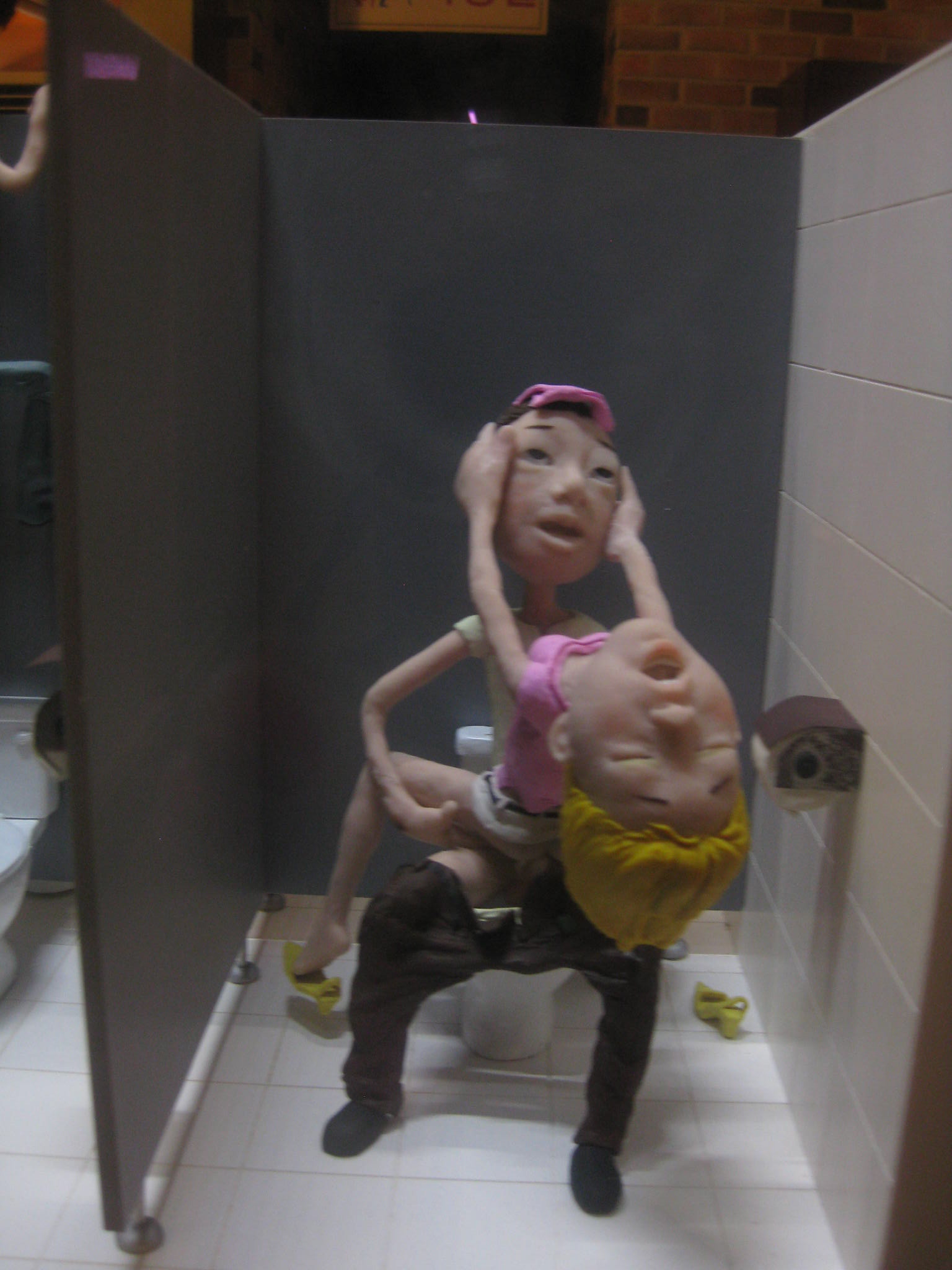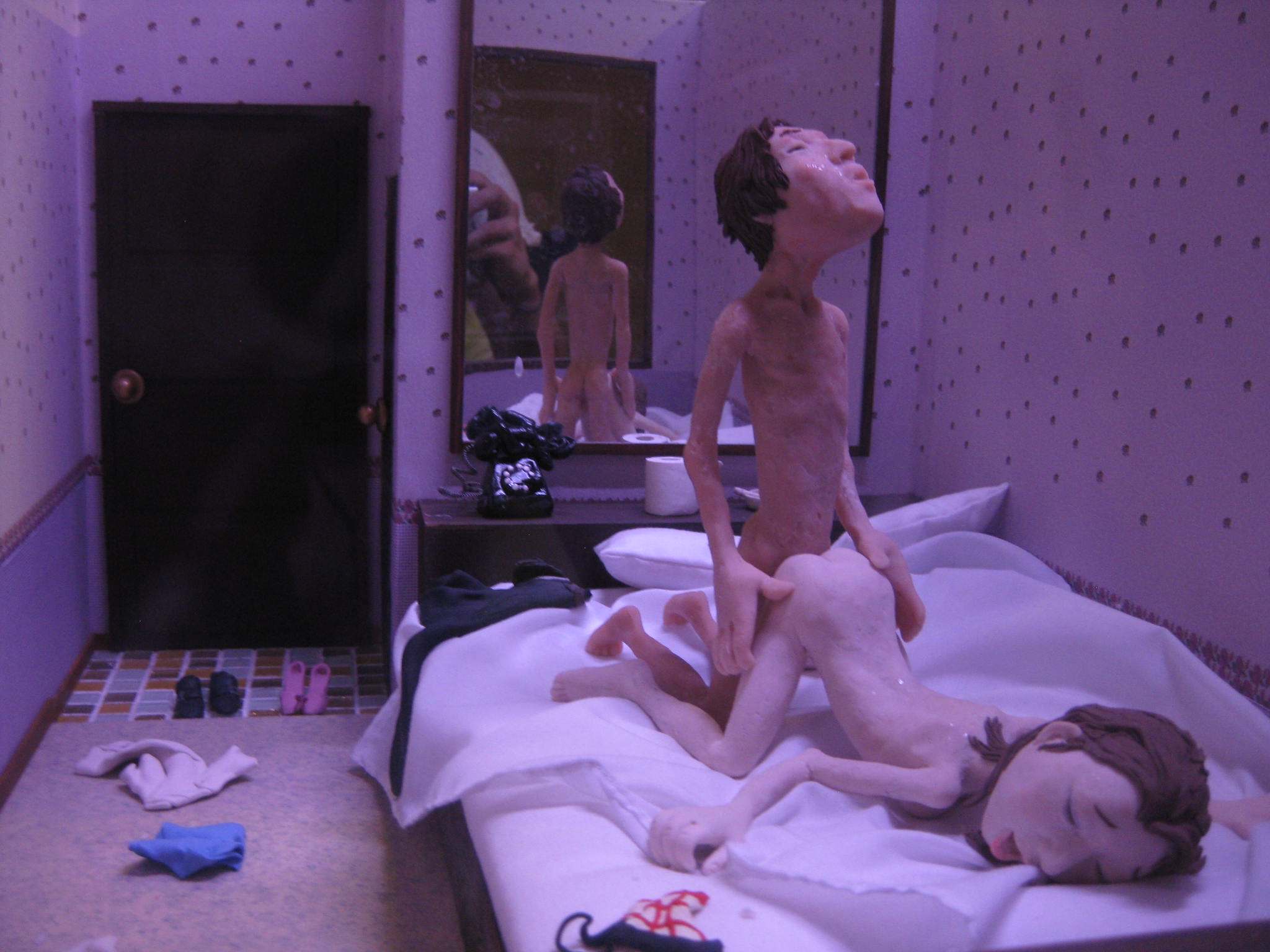 Ahhh…. Thanks, Korea. I was doing awesome with my celibacy until now.
Might as well get it on with a few inanimate objects? When in Jeju?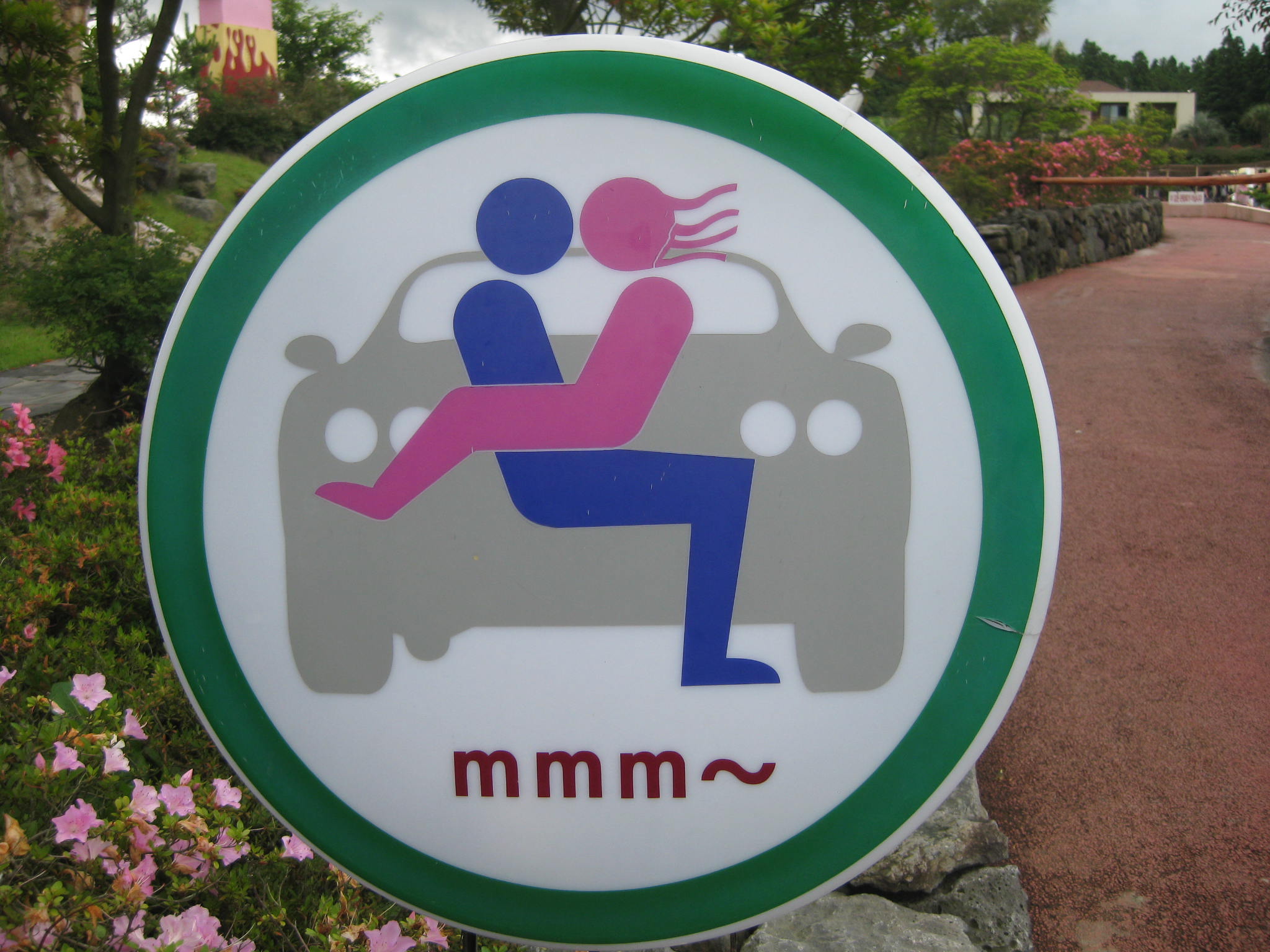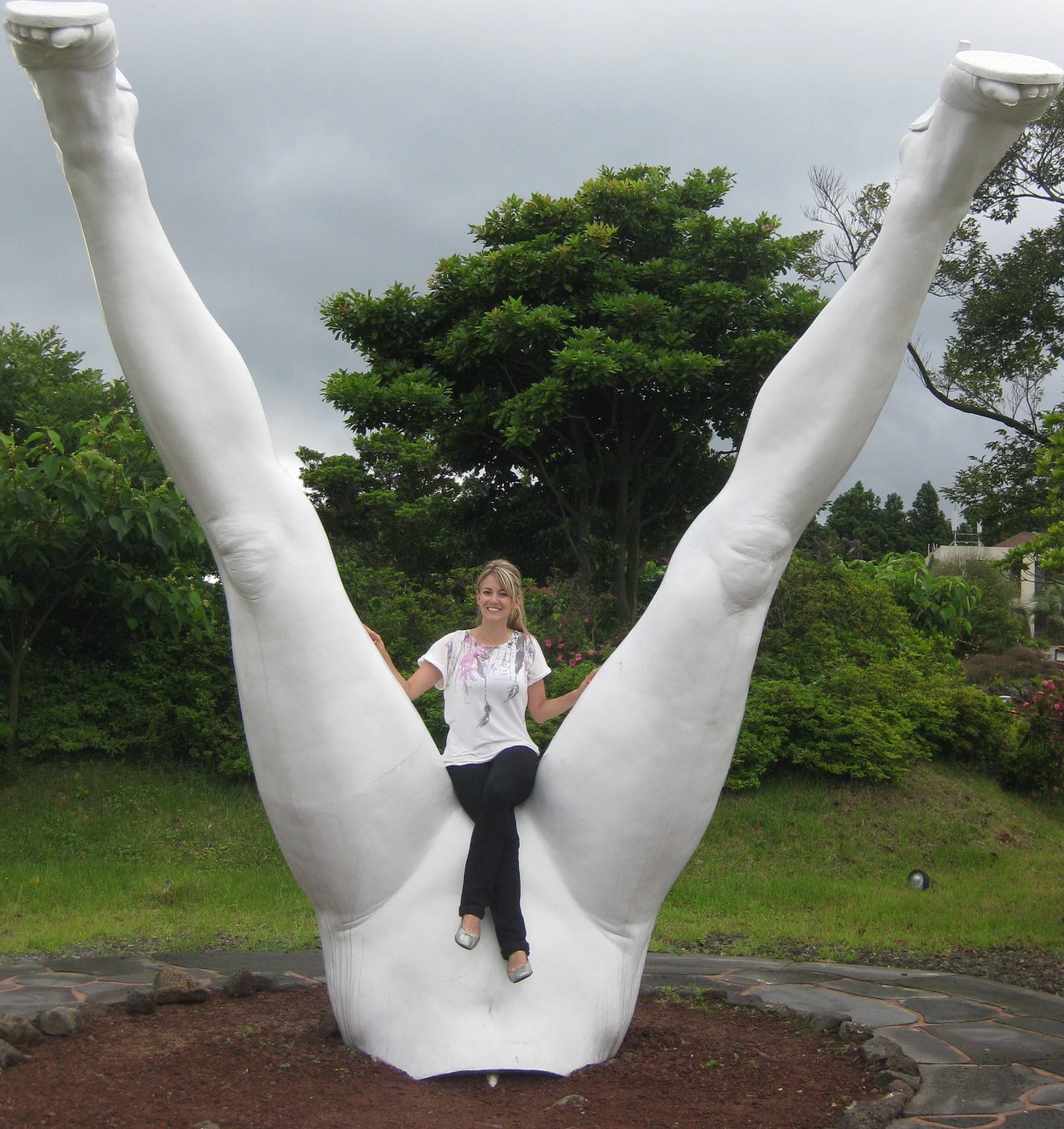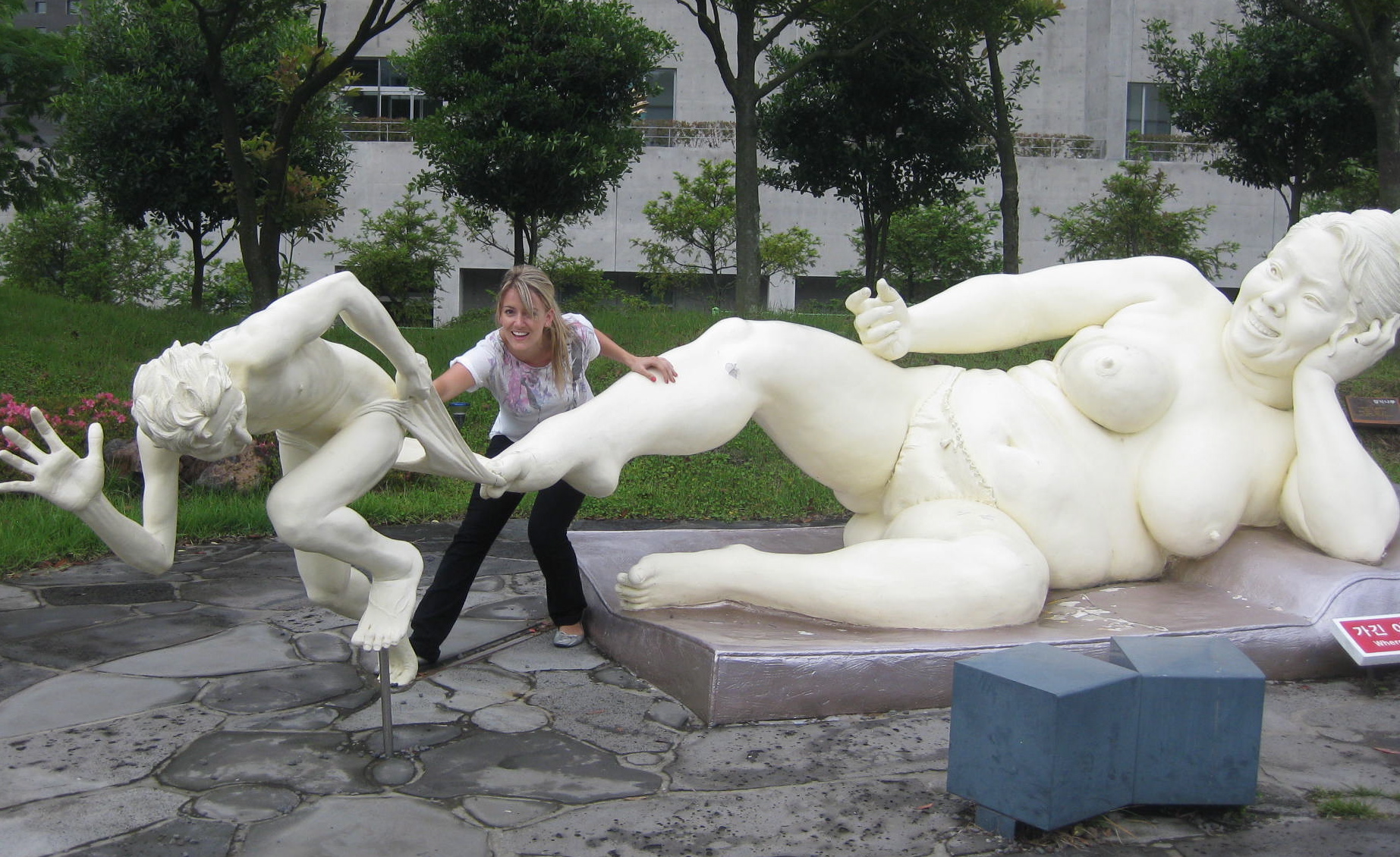 Loveland:
Jeju-do, South Korea: http://www.jejuloveland.com/index.html
Hours of Operation: 9am – midnight
Ticket Sales: 9am – 11pm
Admission: 7,000 KRW
Age: 18 and above. A recreation and play area is available for minors while adults enjoy the park.
Address: 680-26 Yeon-dong, Jeju-si, Jeju-do, South Korea
Phone: (+82) 64-712-6988
Directions: See map –>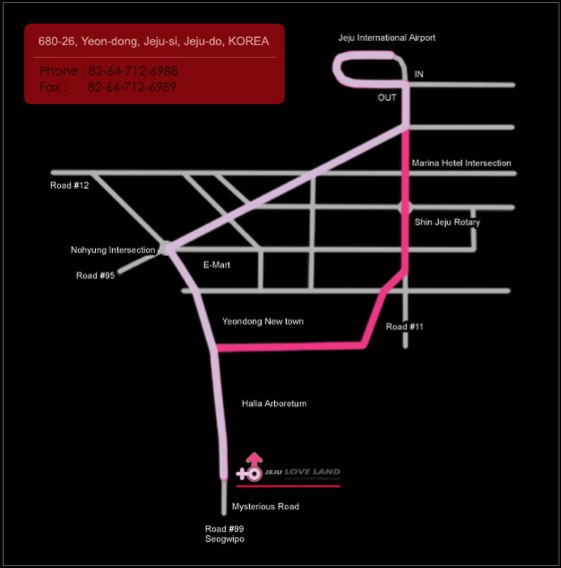 Enjoy!! ;)