I write this post out of absolute necessity. I've already elaborated a bit on my fear of Korean food here, but these two recent discoveries require some further attention.
Number One: Pizza.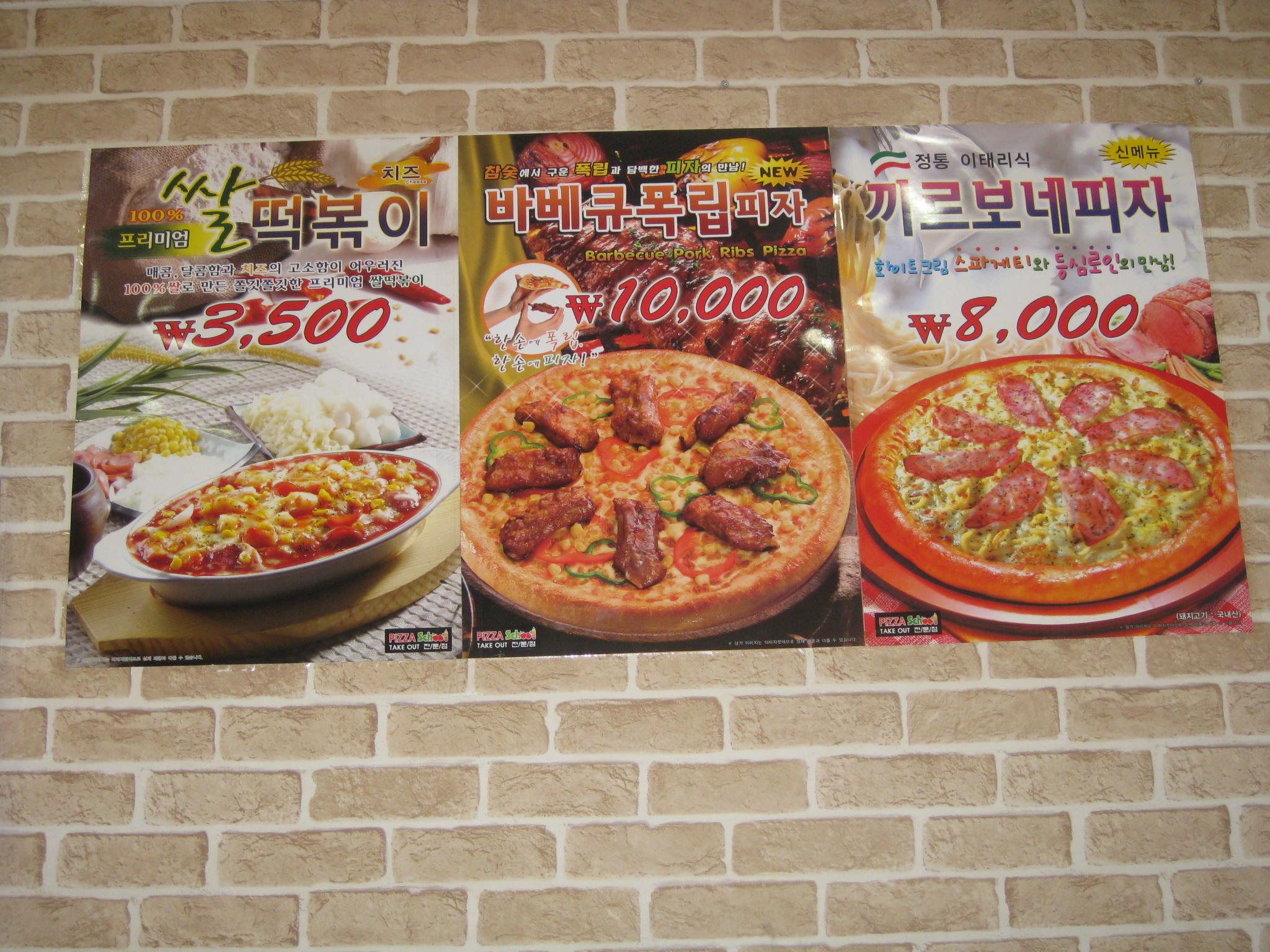 When we went to Pizza School the other night, we had two options: Barbecue Pork Ribs Pizza or Pasta Pizza.
Craving carbs, and not feeling particularly like picking bones out of our pizza's ribs, we decided to opt for the pasta pizza. Which was, quite literally, a pile of spaghetti noodles on a pizza crust, topped with alfredo sauce and thinly sliced Spam (yes, SPAM).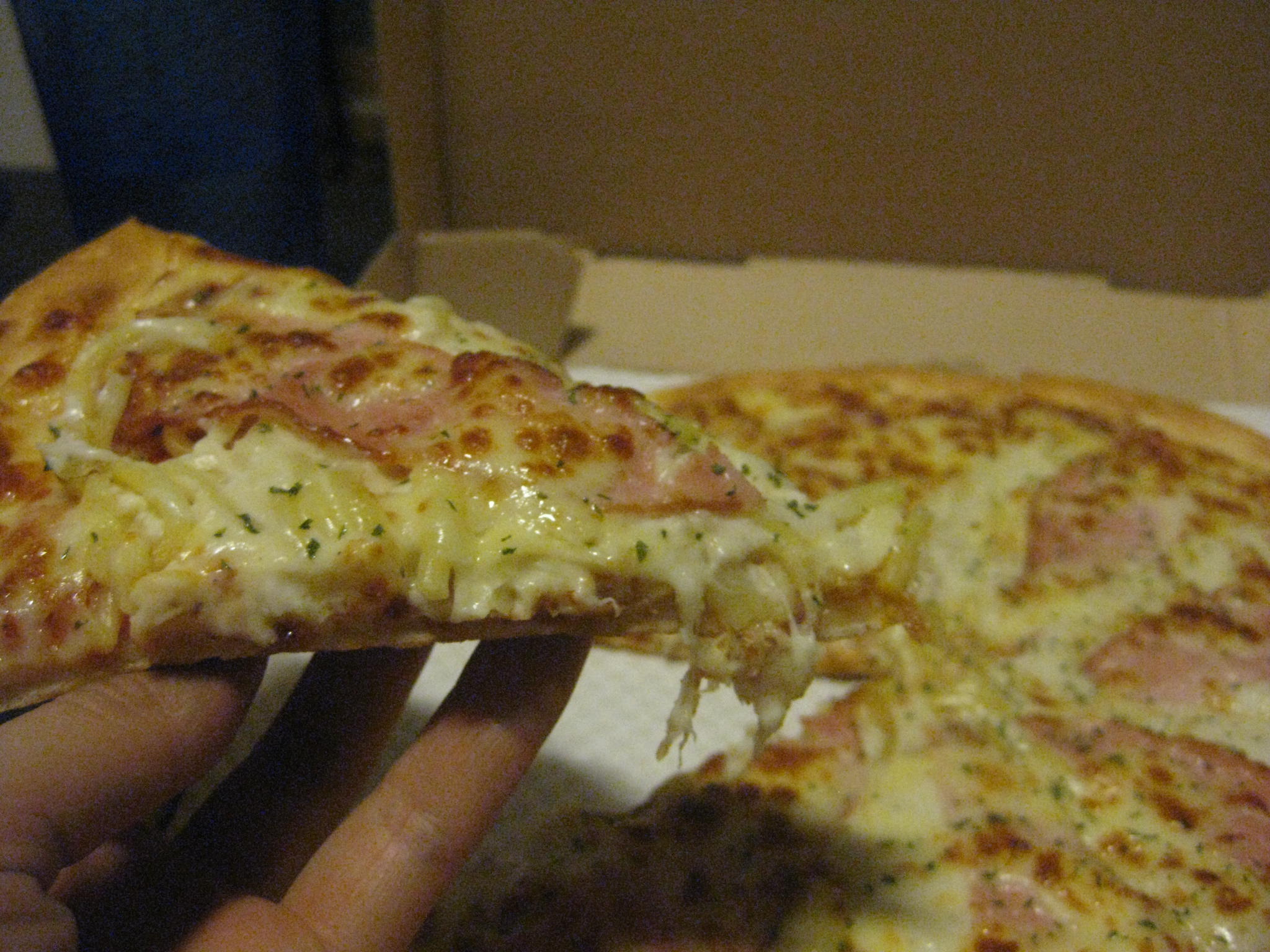 Fail, Korea. You fail.
Which brings me to my next most recent discovery…
Number Two: Soup.
Can't go wrong with a nice, hearty bowl of soup, right? Last weekend, we met some nice Korean guys who took us into a local restaurant in Gangdong. They ordered what they insisted was the best thing on the menu – the house specialty stew.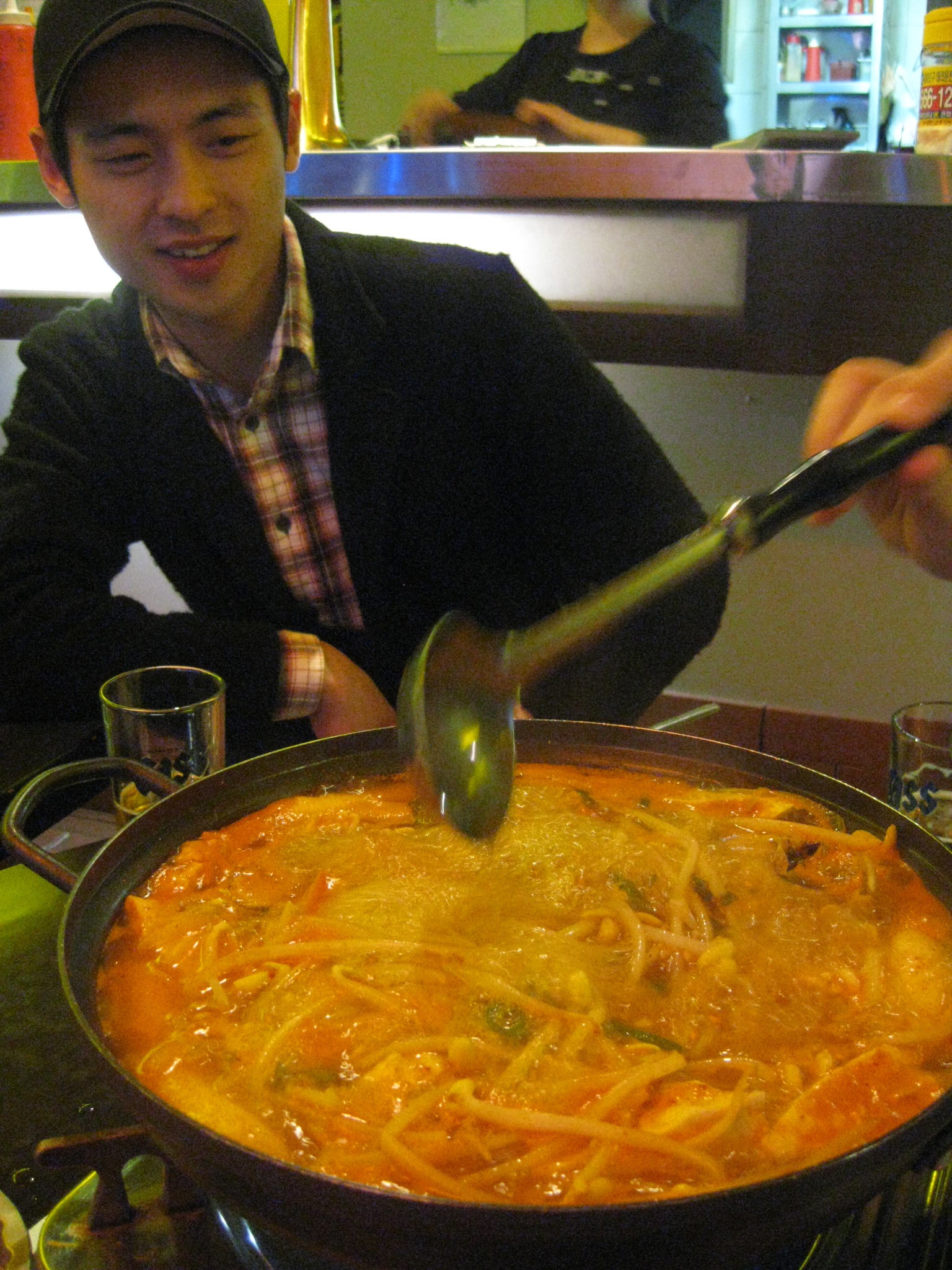 Looks great, right? Well, we thought so. And we dug right in. Dishing ourselves bowls of the boiling mystery feast.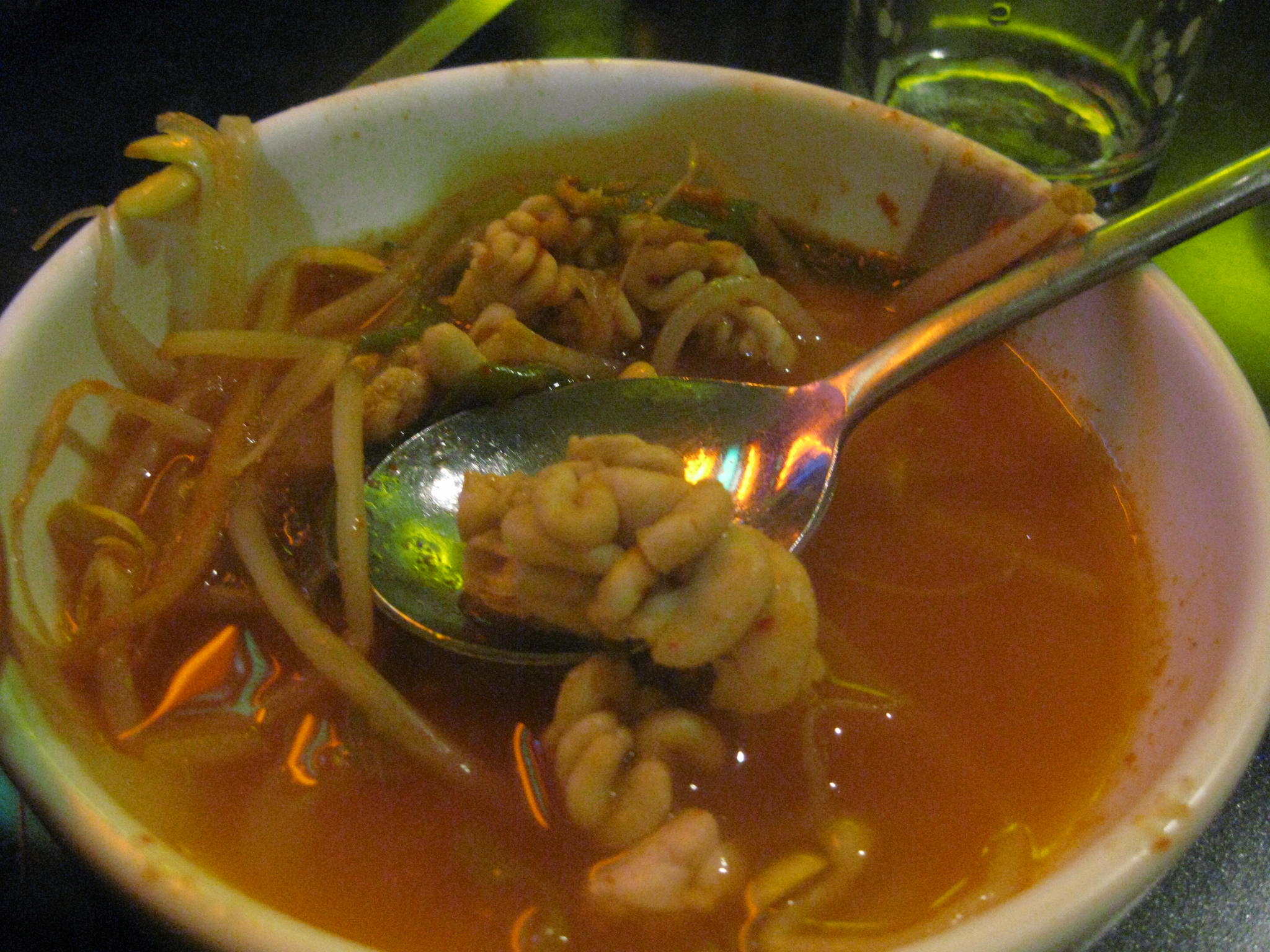 There were massive chunks of fish (think: whole fish cut width-wise [with bones and skin] into 4 or 5 cylindrical pieces), and lots of veggies. There were also chunks of something that looked like ramien noodles (above). Actually I really did think they were just noodles, until we asked the Koreans. "No, no. Not ramien. Intestine" was the only explanation we got, along with a lower-stomach-rub to illustrate where intestines are kept in the body. We couldn't figure out what specific KIND of intestine they were, but does it really matter? Melissa successfully fed a bite to Luke.
Nom, nom?